Management Made Easy
Built on WordPress, so you already know the interface.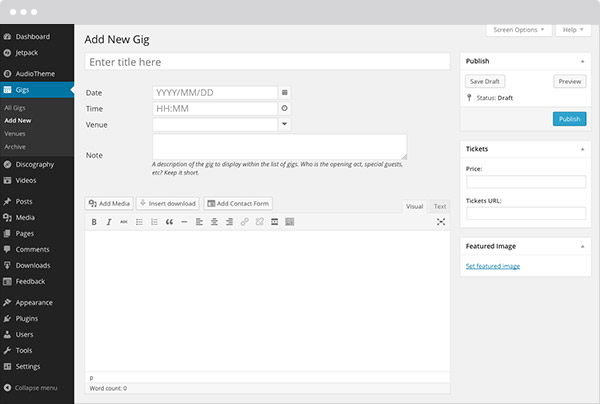 Gigs & Venues
Share gig details with your fans, including: location, venue, date, time, and ticket prices.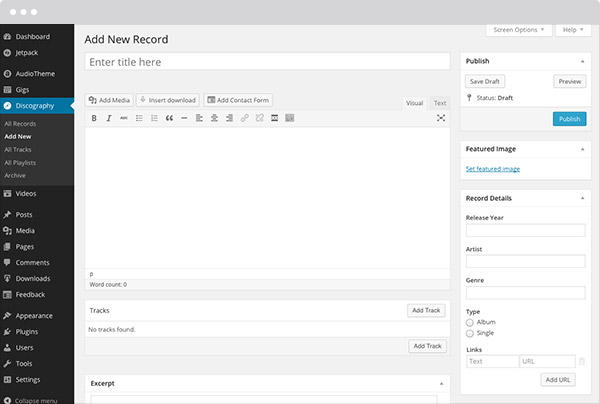 Discography
Everything you need to build your Discography is at your fingertips. Upload album artwork, assign titles and tracks, add audio files, and enter links to purchase your music.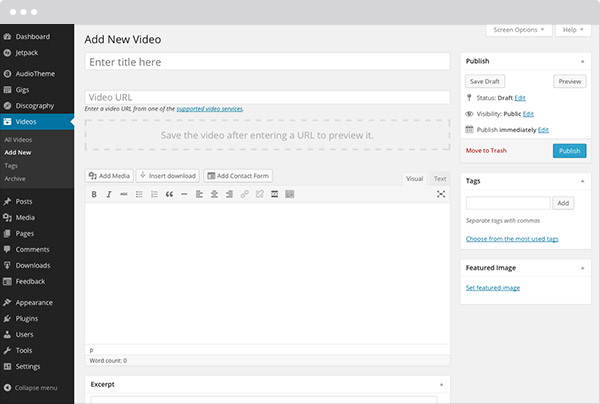 Video Library
Embed videos from services like YouTube and Vimeo to create your own video library.