So, you're ready to start playing live shows, but don't know how to get your band's first gig.
Getting your first show is no easy task. You want to play live because it's an important part of building a fanbase, but venue owners already expect you to have a fanbase to bring in. It's a tough process for musicians to navigate.
Here are a few steps to help you land your first gig.
Step One: Make sure you're ready to start gigging
You only get one chance to make a first impression with a venue owner. If you burn that chance when you're not quite ready to play in front of an audience, you may never get another shot at booking that venue.
Can you check all of the items on the following list? If so, you're ready to start gigging.
You have at least a few demo recordings or videos available to offer venue owners and booking agents.
You've played at open mics and the audience digs your stuff. People ask all the time if you're playing out anywhere, or where they can find your music online.
You've gotten used to the nerves that come with performing live, and they no longer affect your ability to play or sing.
You have at least a few people you can convince to come out to be a humble audience.
You get out in your local music scene. You attend other musician's shows, visit local record shops, and are a regular at least a few of the bars, coffeeshops, or venues you want to play.
Make sure you have all of these prerequisites covered before you begin investing any serious time into trying to book gigs.
Step Two: Determine what kinds of places you should be playing
Loud music with heavy drums and distorted guitars isn't really ideal for a coffee house. It's important to know where your music fits in the scheme of venues. If you're an easy solo acoustic artist, you might do best at a coffee shop, or playing background music at a restaurant during dinner hour. Bars are a good fit for full bands who prefer to get a little louder, while record shops can be a good fit for any type of band or music. House concerts are ideal if you've already started building a following, and true concert venues, while harder to book, are the best way to put on a great show.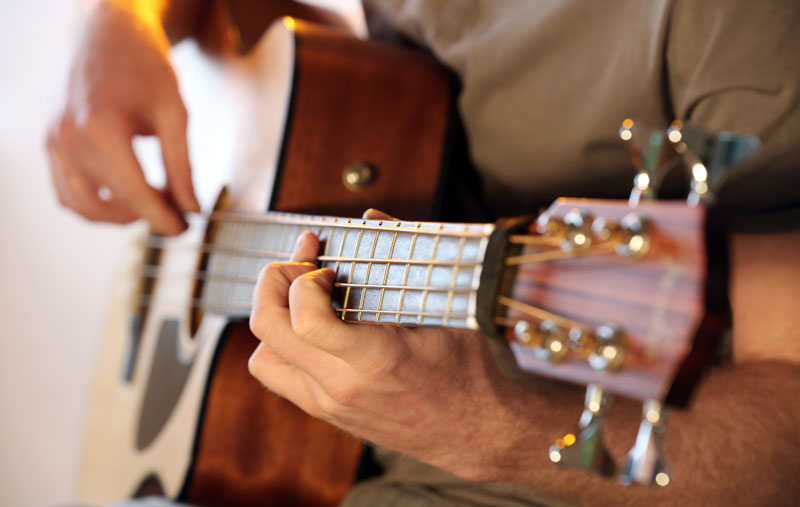 The easiest way to do this is to pay a visit to the venue you'd like to play at. If you plan it right, you may be able to catch another band and see how you stack up to their talent. You can use this time to strike up friendly conversations with the bartender or waitstaff. If there's no live music, pay attention to what's playing on the house speakers. That will give you an idea of what fits the venue.
Once you've figured out what venue is the best fit for you, make sure you know how long you'll be expected to play. There's nothing scarier than showing up to a three hour gig with just an hour's worth of material.
Step Three: Ask for the gig
After you've done your recon and have a list of potential venues, it's time to start making contacts. If you know other musicians in the area, don't be afraid to ask them to make connections for you. I've vouched for several other musicians at my frequent venus, and have also been vouched for many times. At the very least, other musicians can give you contact information of the person you need to speak with.
If you don't have any contacts in the local music or venue scene, you'll have to do cold approaches. I've found the best way to do this is to actually call the venue, especially if it's a smaller club, restaurant, or bar. Obviously, you don't want to call huge amphitheaters and ask about booking a show there. If you're pleasant on the phone, you can usually start a conversation with the other person on the line and get some good intel. They'll tell you if the calendar has any openings, who you need to talk to, how you can reach them, and maybe even how to get on their good side. I once had a bartender tell me to call the booking agent and mention the Dallas Cowboys. It worked like a charm.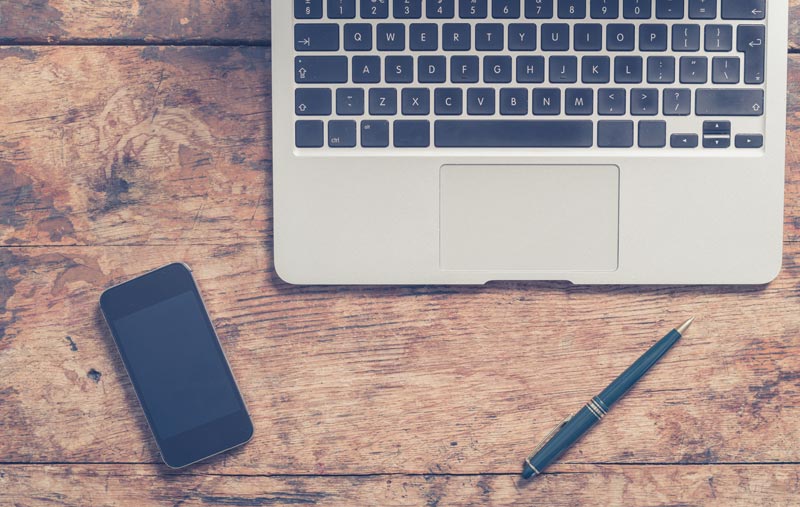 Sometimes you'll be asked to send an email before you talk to anyone. This probably means they get tons of booking inquiries and have a rigorous process for determining who gets to play. If that's the case, you'll want to make sure you write a killer email. Here are a few tips:
Make sure you use their name if possible. Stay away from generic titles like "booking manager" or "to whom it may concern".
Give a brief description of who you are and what you sound like, and how many people you play with.
Link to a few of your recordings or videos. I like to provide two links, one for covers and one for originals.
Let them know that you'd love to play at their venue (use the actual name), that you are booking for the months of September and October, and you'd like to know if they have any availability.
If this is your first show, be honest. Tell the booking agent that you've been playing for a long time, but have only recently started performing live. They'll be more understanding than you think.
Lastly, you'll want to make sure you include your contact information so they can respond. I typically sing off with a "thank you and I'm looking forward to hearing from you," because it indicates that I would like a response, even if it's a rejection.
Step Four: Wait for a response
Now the hard part…waiting to hear back. Hopefully the venue will respond within a few days, but I have received responses as much as six months later! If several months go by, don't be afraid to reach out again with a follow up email or call.
If they respond and let you know that you're in, make sure to confirm the date, time, and expected length of the show. Ask if they need anything else from you. Some venues will ask for flyers or a bio to place on their website or social media pages.
If you hear back and the response is unfortunately a no, try not to take it personally. Sometimes, rejections can be due to full calendars or stretched budgets. The best thing to do is politely ask if you can follow up again in a few months. Remember that one of the best things you can do for you career is be someone that people like to work with. (Career advice article)
If the booking agent says they can't spend money on your due to your lack of experience, you can always offer to play a free show on a slower night of the week. If it's a bar that always has live music on Friday and Saturday night, offer to play on a Wednesday or Sunday. While some musicians say free shows are devaluing the industry, I'm a firm believer that we have to be smart marketers, just like every other industry.
Step Five: Making it count
All of your work has finally paid off and you're ready to play the gig. Aside from the obvious things like hours of practice, there are a few things you can do to increase the likelihood you'll be brought back for a second gig.
Make sure you promote your gigs online and in person. Every person who shows up counts.
Be on time, professional, and friendly to the staff and the venue patrons.
Remember to thank the venue and ask the audience to treat the staff kindly.
Tip the waitstaff and always offer to pay your bill if it wasn't discussed prior to the gig.
Say thank you before you leave, mention that you'd love to be back and will send an email about future dates.
Bonus points if you hang around after you finish playing and talk with customers. You may even be able to convince them to come back out the next time you play.
Last but not least, make sure you have a good time too. No one wants to watch a performer who looks like he would rather be somewhere else.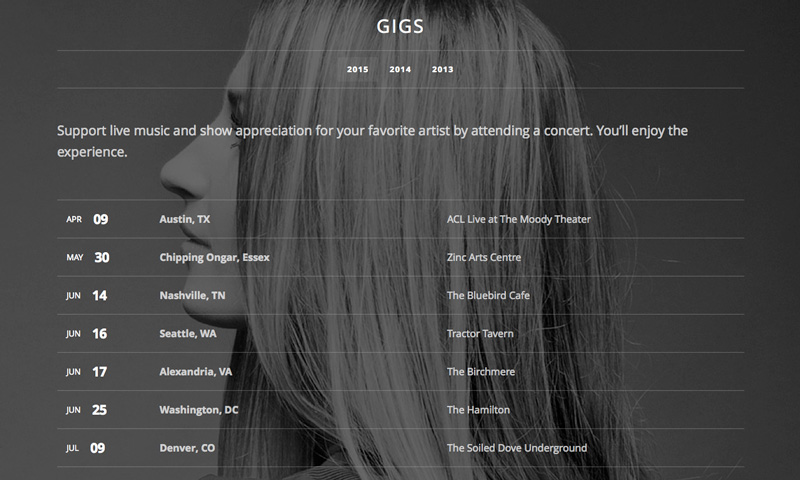 Let us know your thoughts
How'd you get your first gig? Let us know!
Do you know someone who could benefit from learning how to get a gig? Please share this post with your network, and your stories and thoughts with us! You can find us across the web: