From idea to website, Billboard is the quickest way to introduce your concept to the world.
Think of it as a micro-landing page masquerading as a theme in a plugin. It combines your distinctive visuals and striking headlines in a simple single-page canvas.
Announce a new music release, a new video, or create the perfect "coming soon" page while you redesign or build a new website.
Billboard is managed entirely from the Customizer in WordPress so you can preview your changes in real-time. It works with any WordPress theme and it's responsive, so it looks great on any device.
Billboard makes it easy to:
Create a hub to direct fans to social media profiles and digital retailers
Announce a new album, single, video or gig
Promote a presale or crowdfunding campaign
Set up a placeholder while building or redesigning your site
Here's a quick overview:
Promote Your Brand
Add a title and tagline or upload a logo and link to your social media accounts to promote your brand.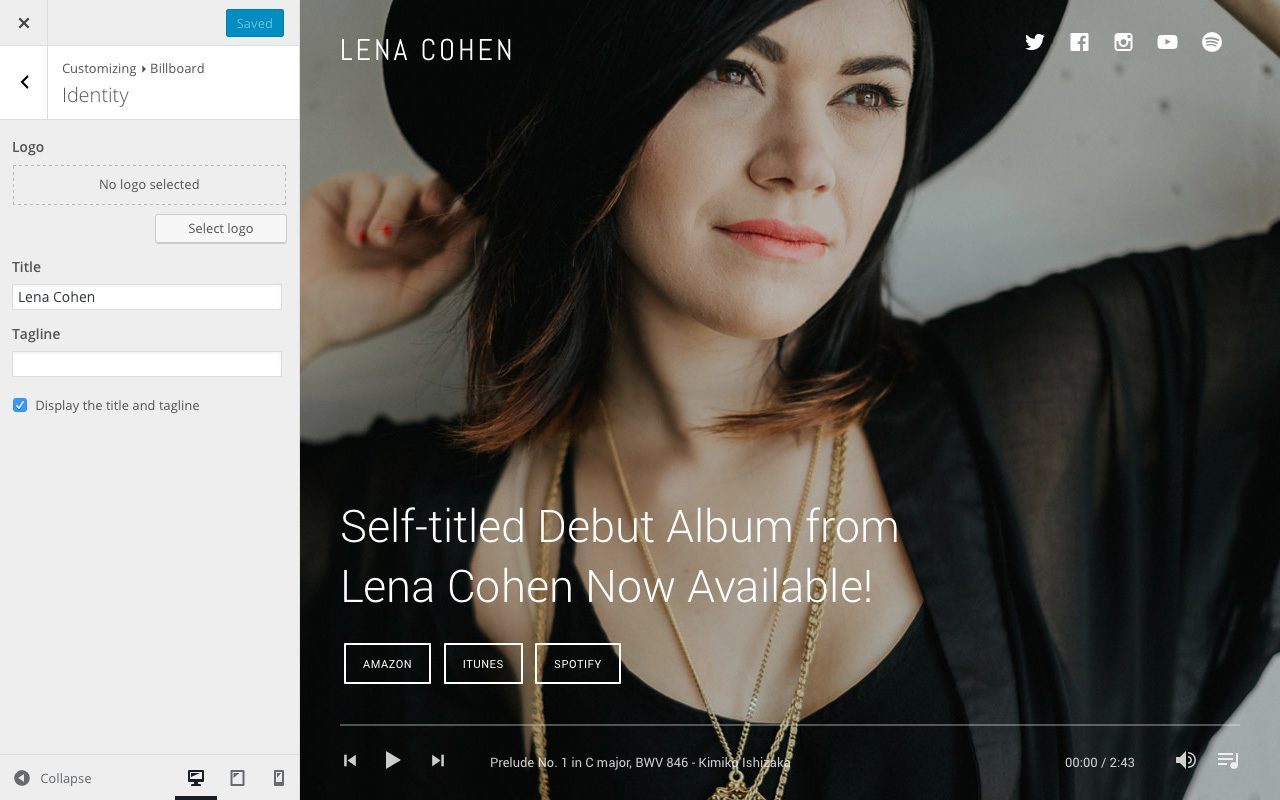 Add a background image for a distinct visual impact.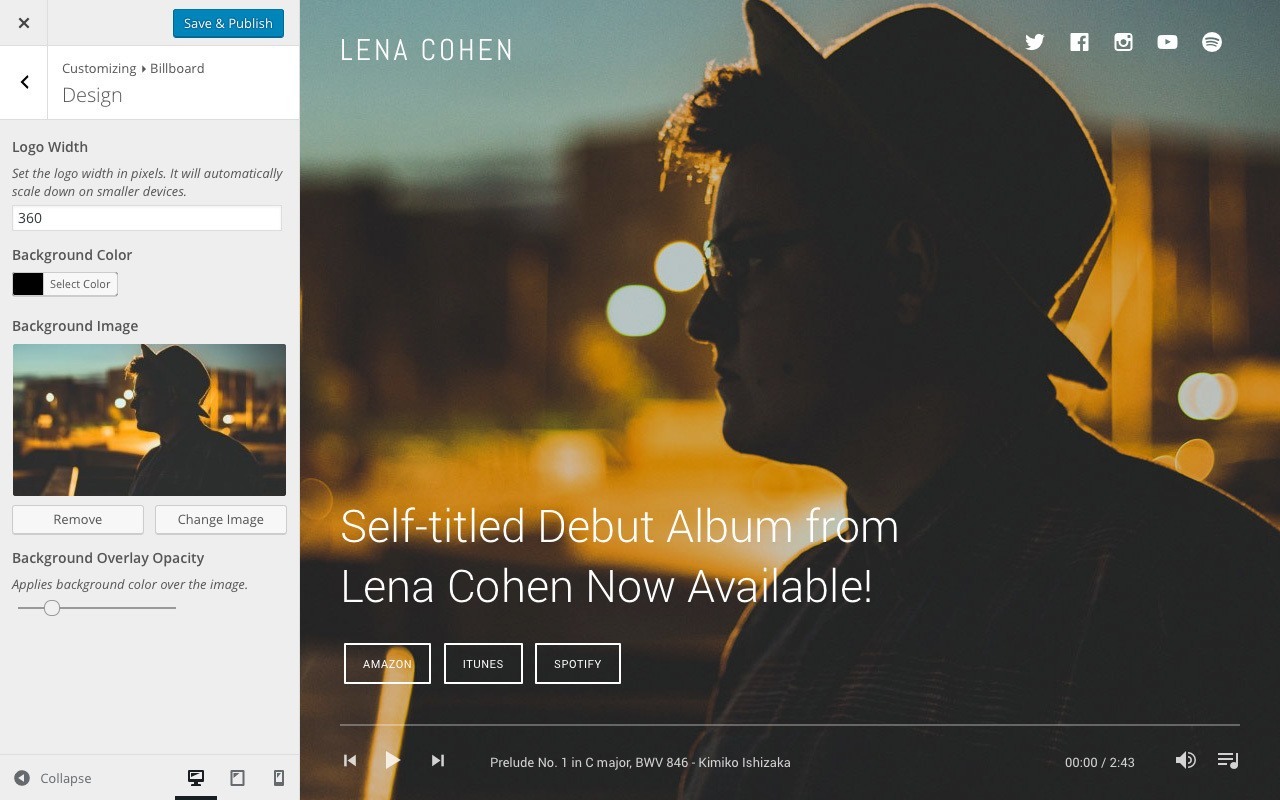 Engage Fans
Select a content layout and use the built-in editor to craft an effective call-to-action.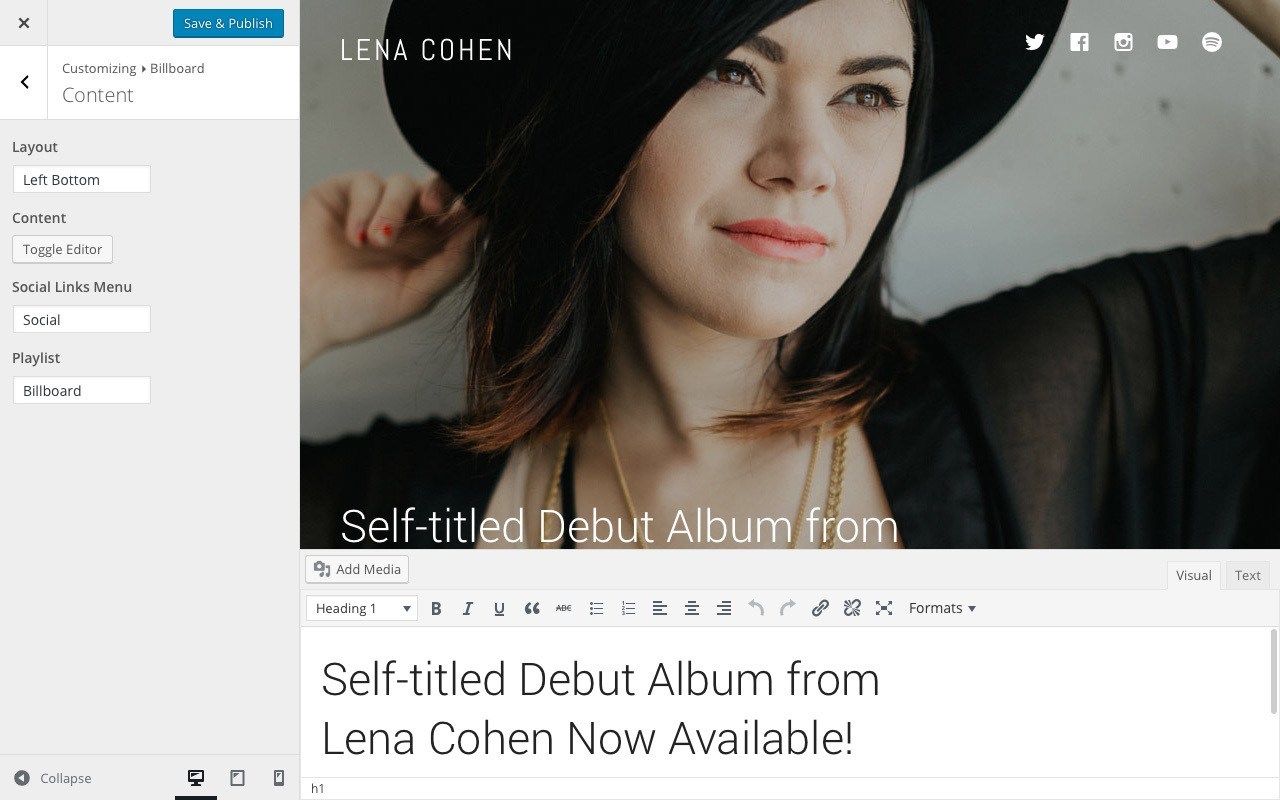 Easily change the default fonts to something uniquely you.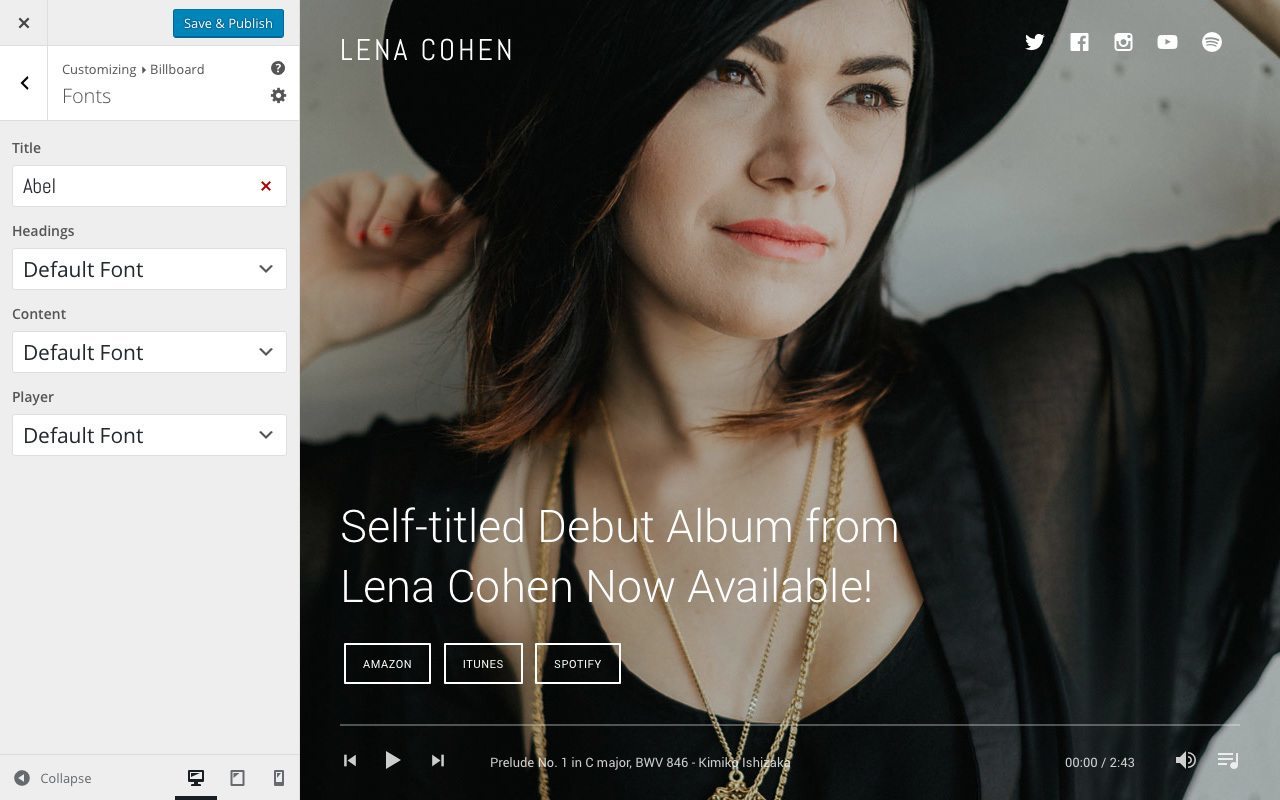 Share a Playlist
Combine Billboard with Cue, our free playlist management plugin, to share a single song or a carefully curated playlist using Billboard's eye-catching audio player.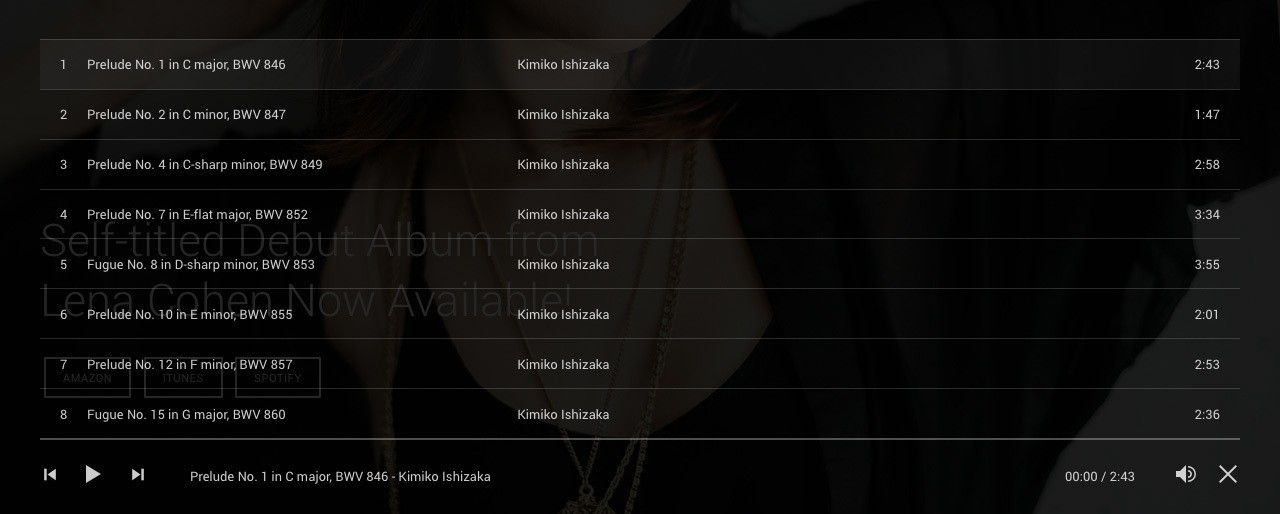 Additional Features
Translation ready
Show to visitors only or to everyone, including logged-in users
Enable maintenance mode so search engines don't index temporary content while you're working on your site
Allow specific IP addresses to bypass the Billboard to view the site while it's in progress
Disable access to feeds
Billboard is included free with any of our WordPress themes or it can be purchased on its own for $29.