Encore takes a simple and organized approach to presenting content with understated charm and undeniable appeal. Deliver what your fans want with Encore.
Display your music and videos in unique gridded archives, showcase a playlist in a distinct, site-wide player, and much more.
Custom Fonts
Beautiful fonts make for a much better browsing and viewing experience. This is why with Encore we've built in the ability to customize your theme fonts with 30+ hand picked fonts. If you're a Typekit customer, we've got you covered there too.
Site-Wide Jams
Highlight a custom audio playlist across your entire site with Encore's distinct player. The current track displays by default while the rest of your music is easily accessed with a playlist toggle.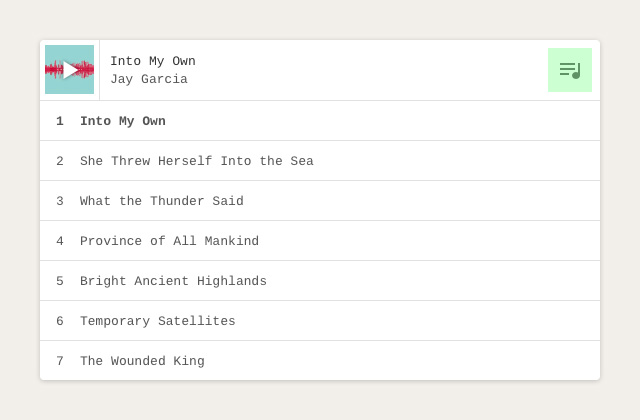 To enable your player, just select a Cue playlist in the Customizer.

Discography
Encore will showcase your albums in a grid using the Record Archive template.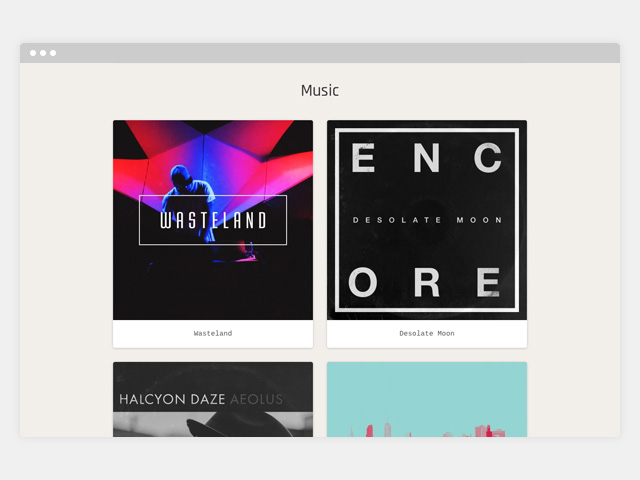 Single Record Pages
Single record pages give fans the opportunity to sample your music in a simple, organized tracklist and let you provide links to purchase your music where ever it's available.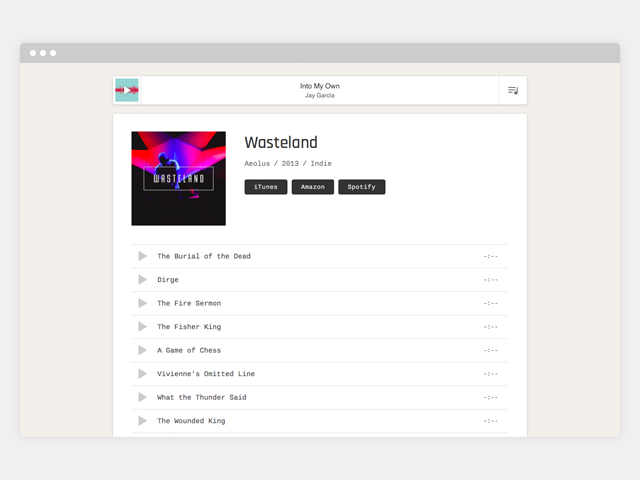 Video Library
Creating a video library with Encore, similar to your discography, is easy using the Video Archive template.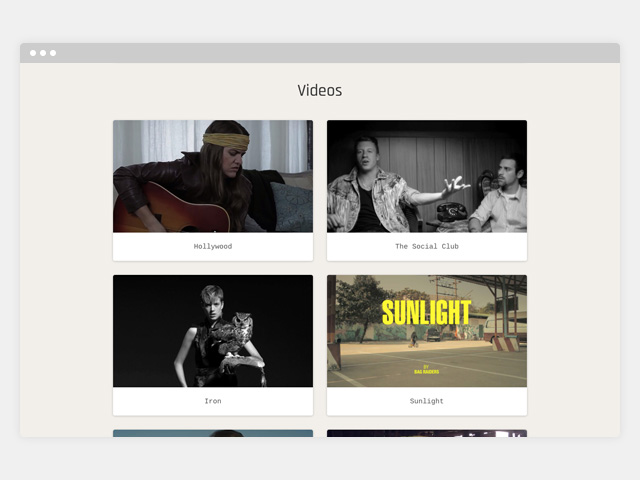 Social Icon Menu
Social icons are positioned at the top right corner of your site for optimum visibility.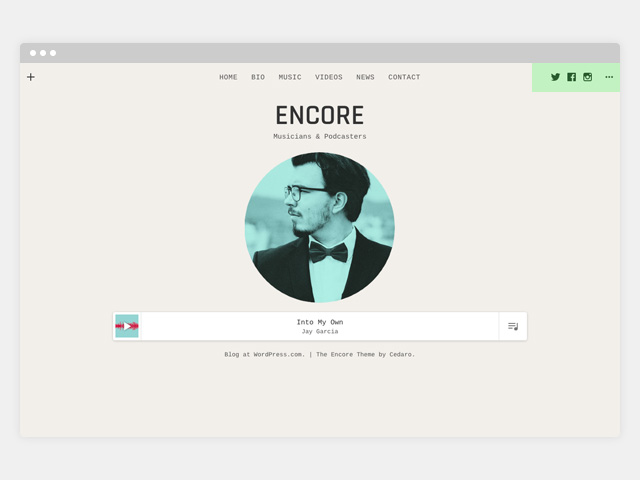 If you have a lot of social profiles, overflow icons are moved into an offscreen panel at desktop resolutions to save space in your navigation.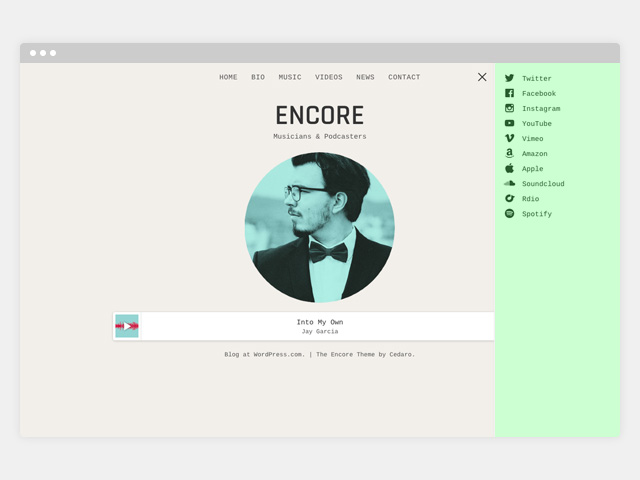 Widget Panel
With Encore, choose to display widgets in an offscreen panel, which can be accessed by clicking the plus icon in the upper left.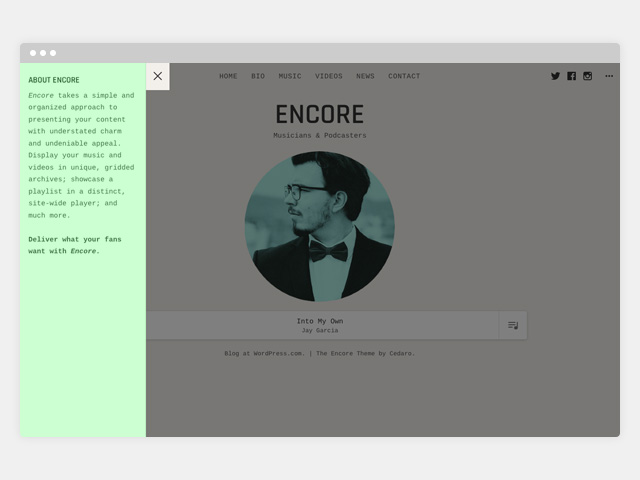 Responsive
Encore is fully responsive, allowing visitors to access your site on any device, from mobile to desktop.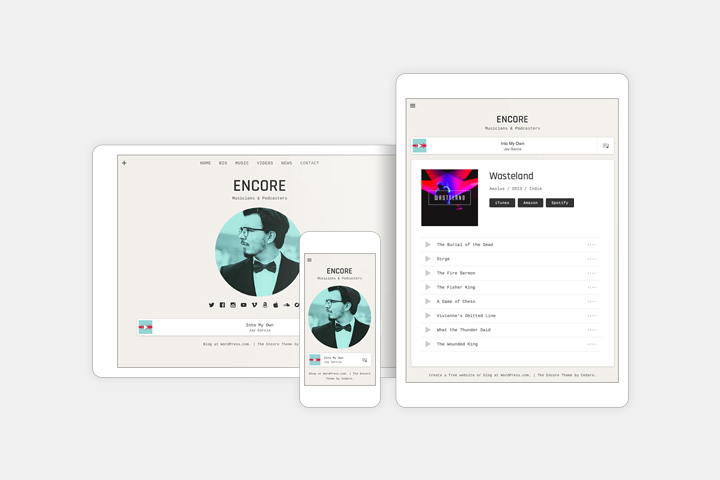 Encore also includes the following features:
Site Logo
Custom Menus
Custom Backgrounds
Blog Archives and Posts
Offscreen Widgets
Documentation and Support