A theme designed to give you the headliner status you deserve.
Marquee offers a simple, but uniquely delightful experience with its split screen layout, super fast page loading, and truly seamless audio playback.*
Split Screen Layout
Marquee features a distinct split screen layout with prominent branding on the left and content on the right for desktop-sized screens.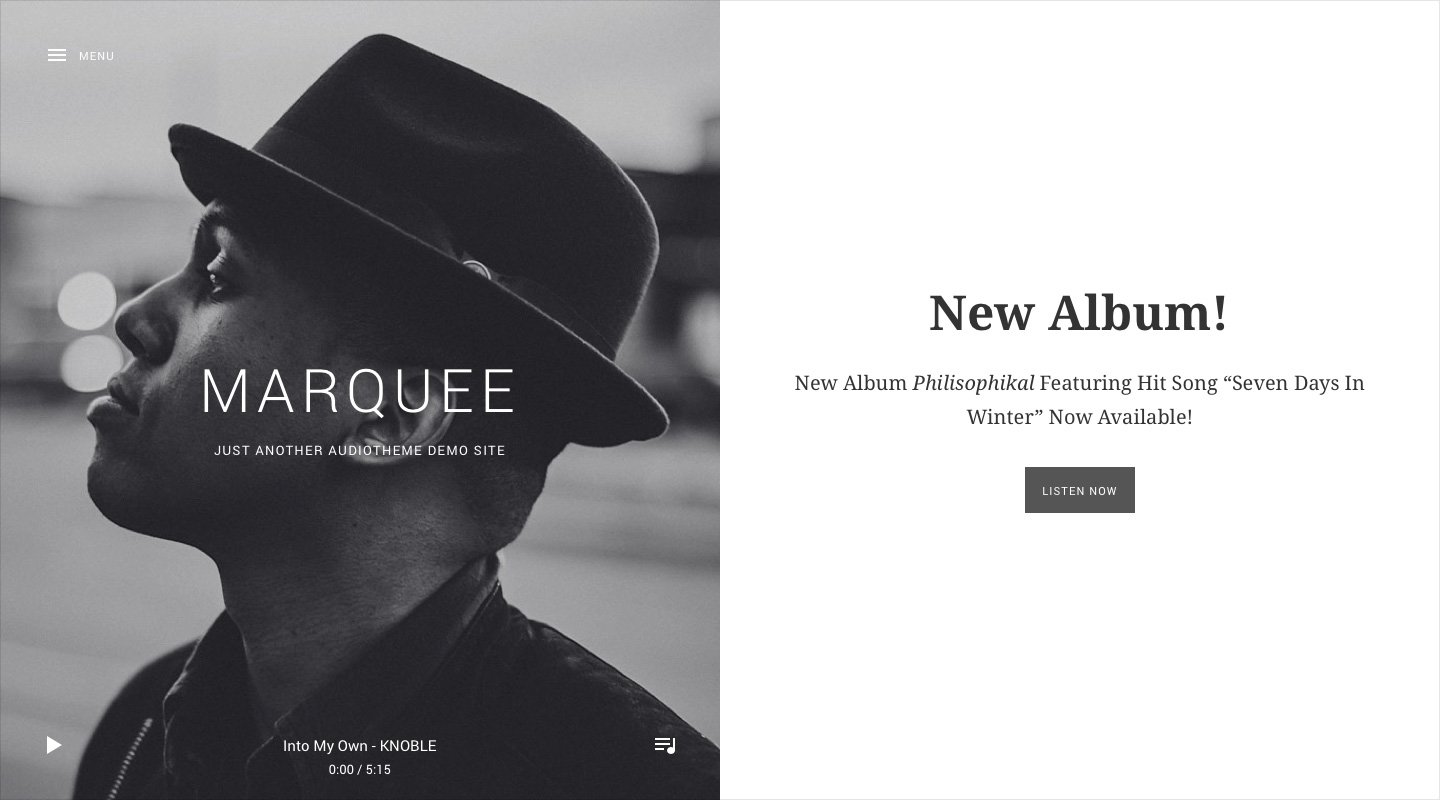 Two off-screen panels can be toggled to reveal your navigation and an optional site-wide player.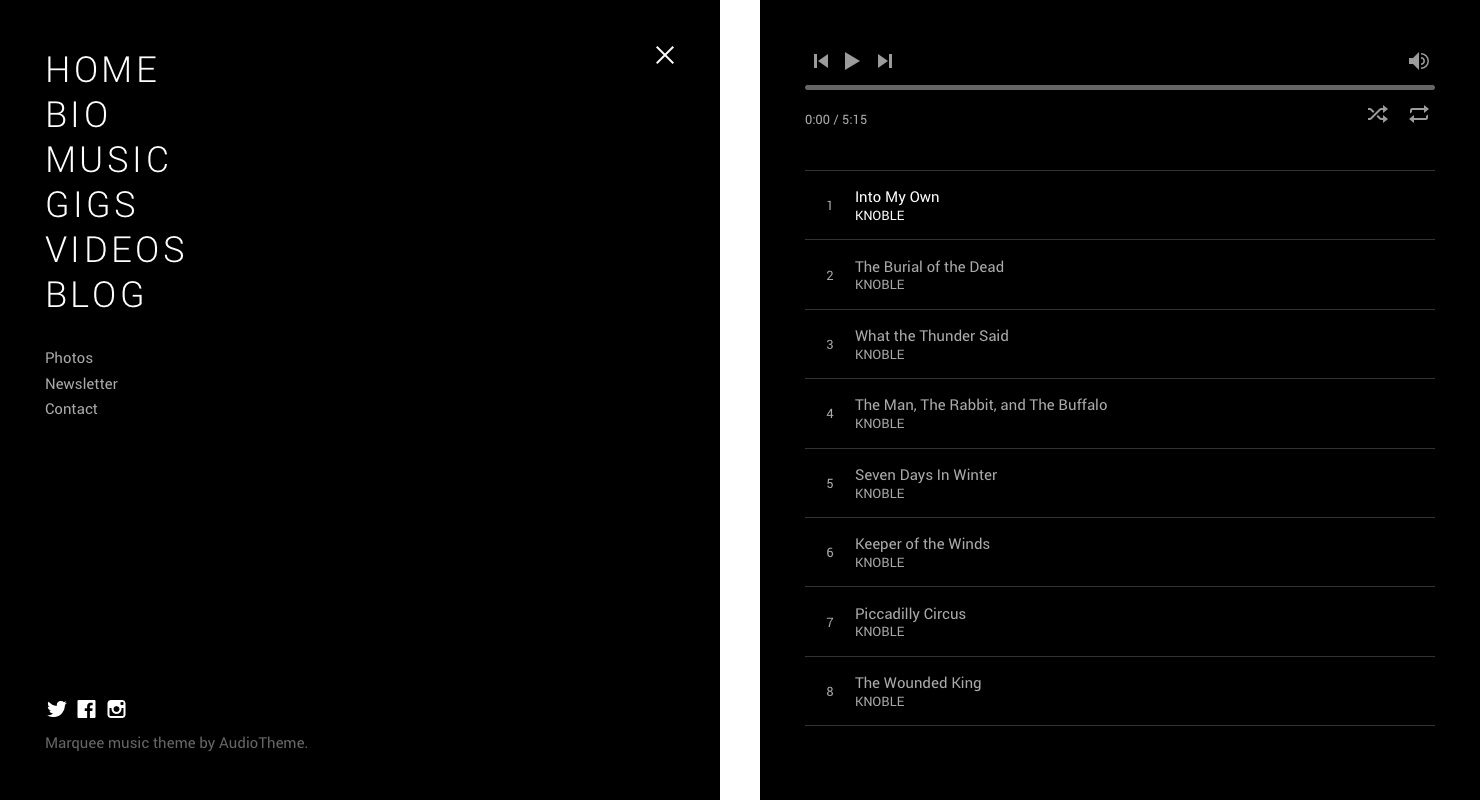 Site-Wide Jams
The site-wide player gives you the opportunity to highlight a custom audio playlist that lets fans listen to your music while they browse your site. The current track displays by default while the rest of your playlist is conveniently stored in an off-screen panel and accessed with a playlist toggle.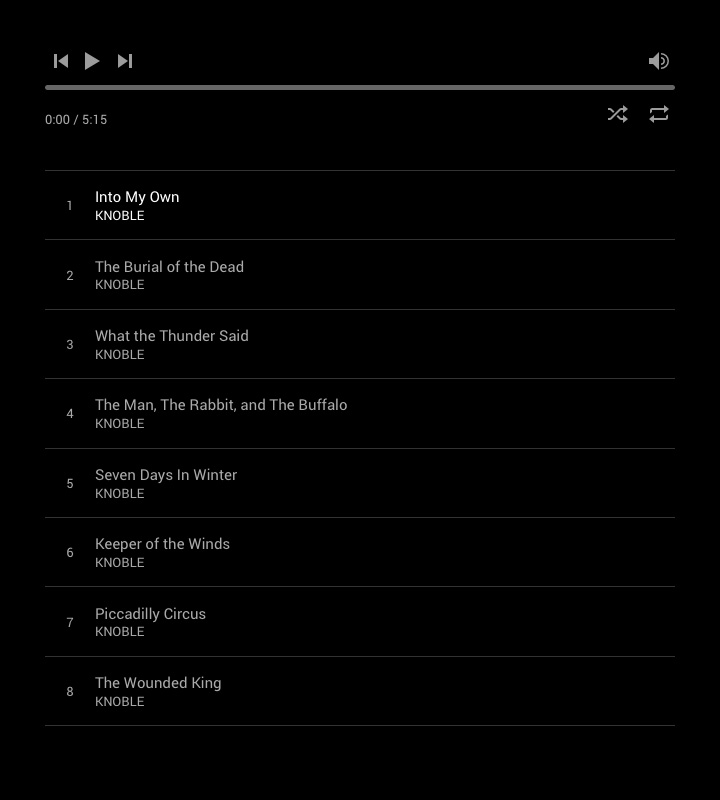 Fast Page Loading
"Fast page loading" is a new feature in Marquee that creates a snappy, app-like experience on your website by loading content in the background and inserting it into the page when its ready. Aside from speed benefits, turning fast page loading on introduces a truly seamless listening environment when coupled with Marquee's site-wide player.* Go ahead and check it out in the demo!
Make It Your Own
Use the Customizer to easily add a site title and tagline or upload your own logo and header image.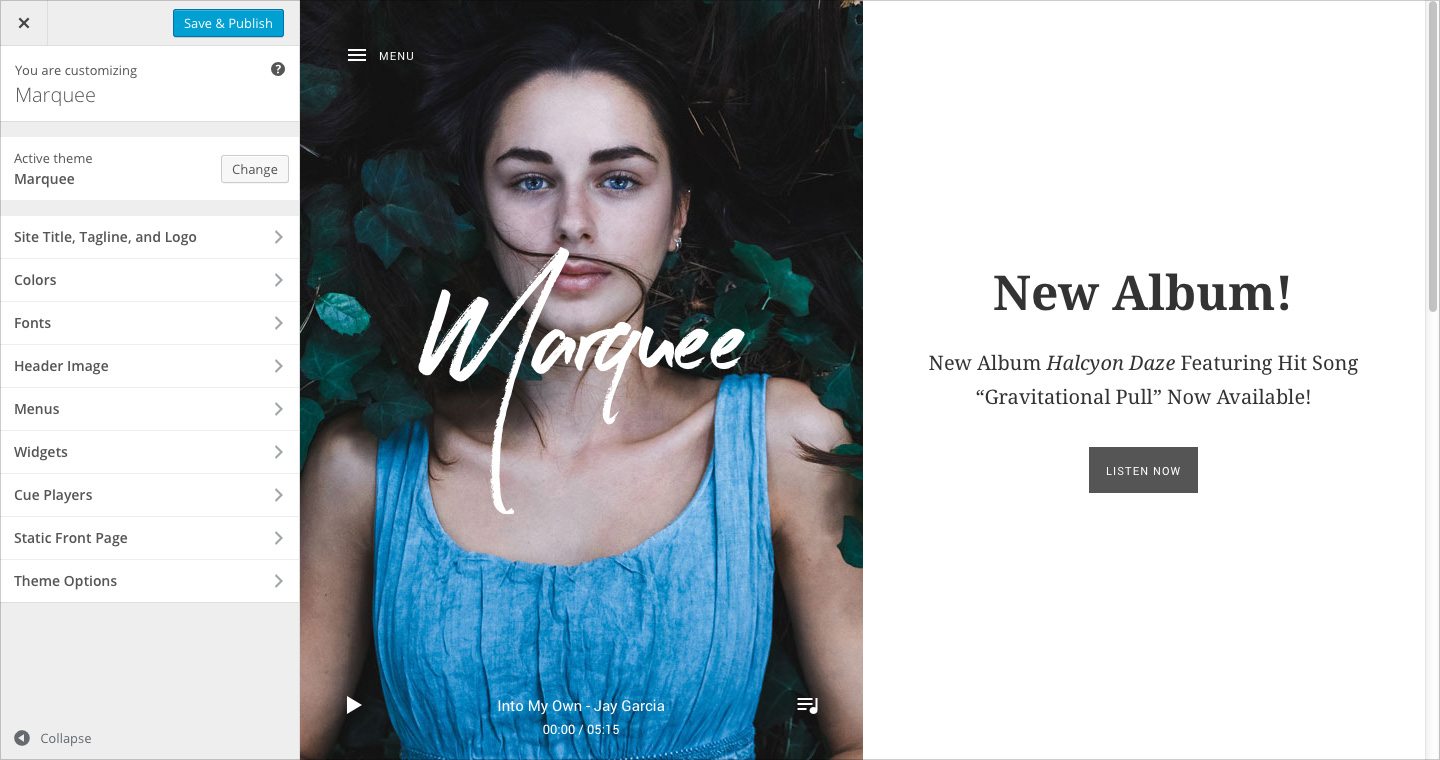 Custom Fonts
Beautiful fonts make for a better browsing and more expressive viewing experience. With Marquee, you have the ability to customize your theme with 30+ hand-picked Google fonts. If you're a Typekit customer, we've got you covered there too.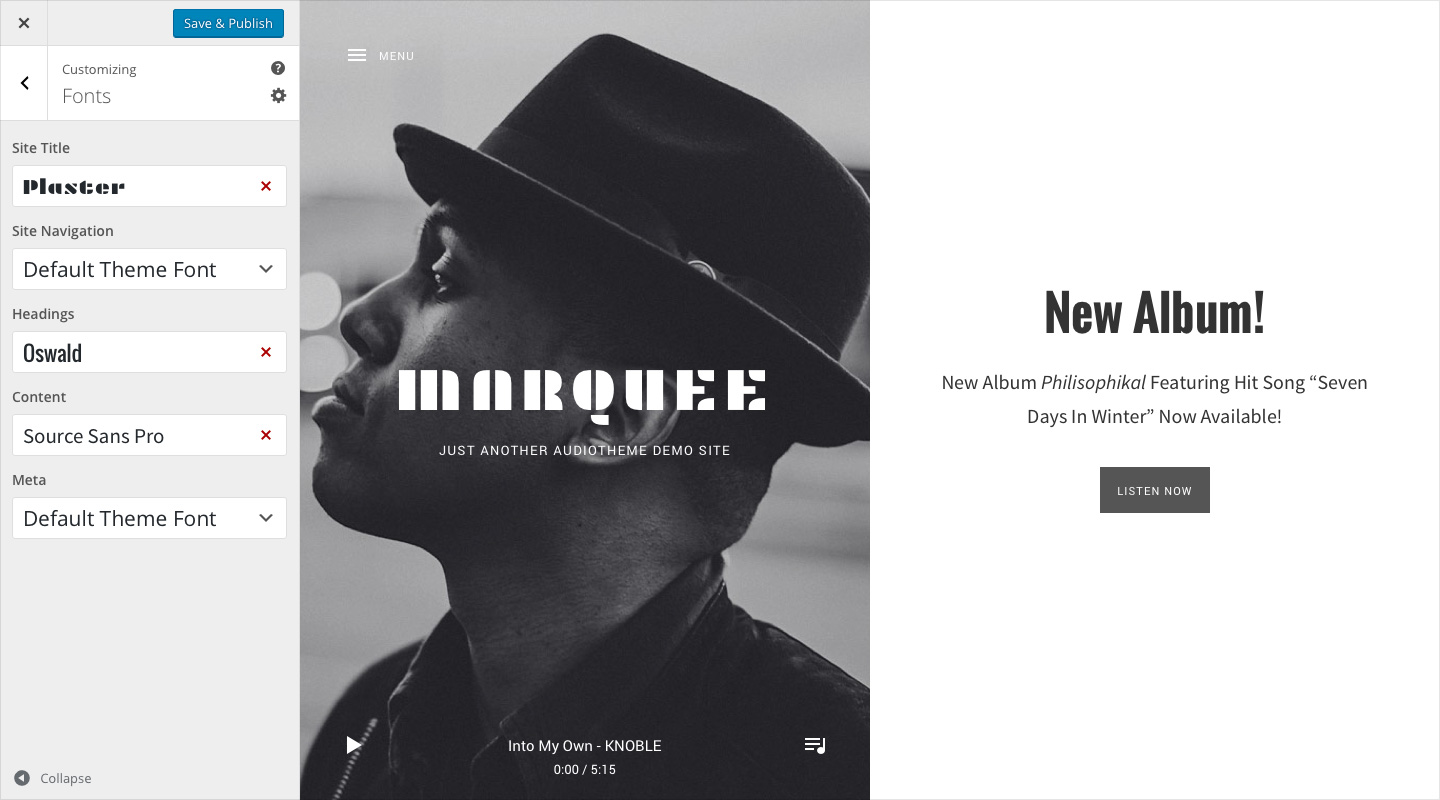 Upcoming Gigs
Display a list of upcoming gigs to let your fans know where you'll be playing. The list automatically updates to keep your next date at the top.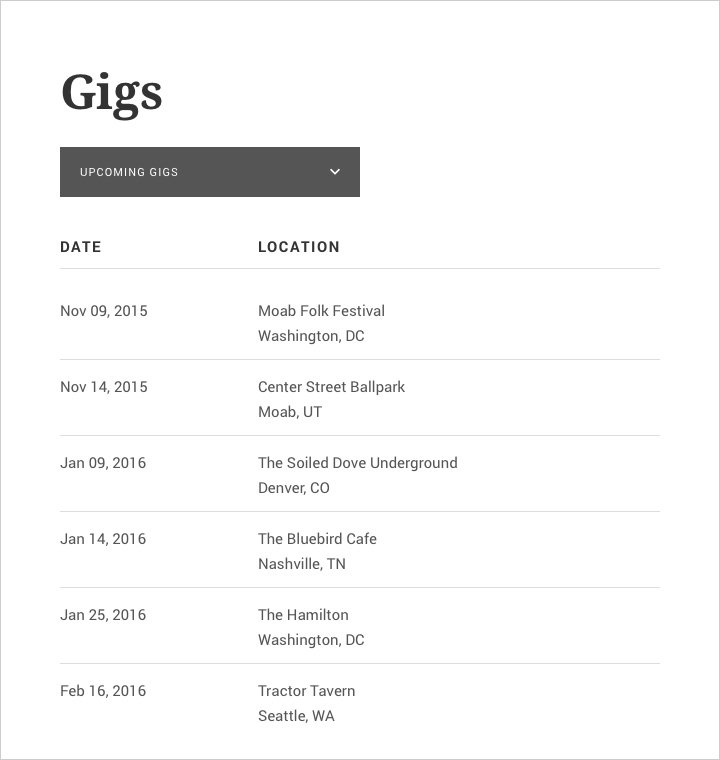 Past Gigs
Like upcoming gigs, you can display a list of past gigs for reference. Use the custom gig menu location to add links to yearly gig archives.

Gig Details
Each gig has its own page, allowing you or your fans to easily share links via Facebook, Twitter, email, or other social networks. Individual gig pages display time, date, venue details, ticket information, calendar links, and more.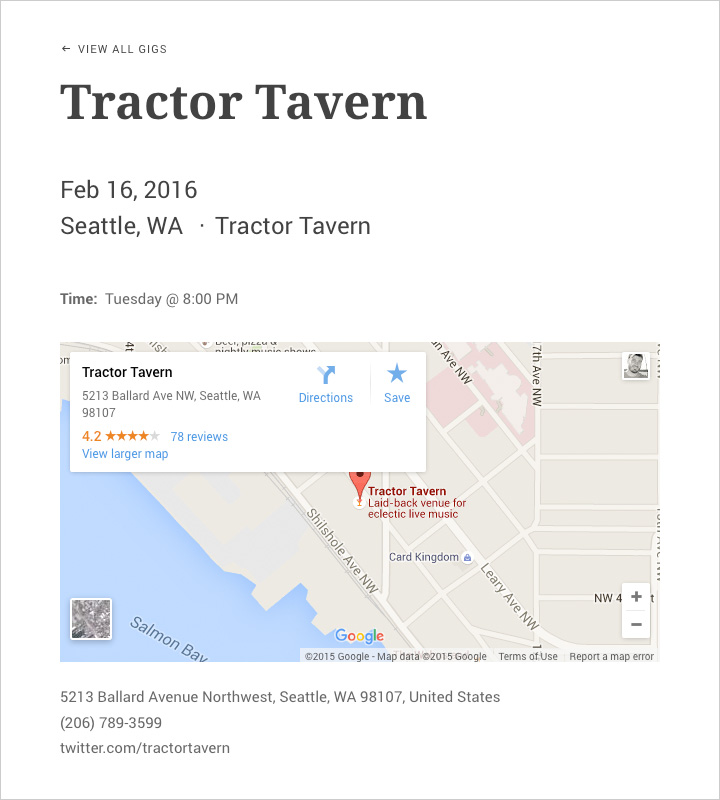 Gig maps are automatically embedded based on the address of the gig venue and link to Google Maps for additional details or directions.
Discography
The music archive can showcase your albums, singles, and EP's all on one page.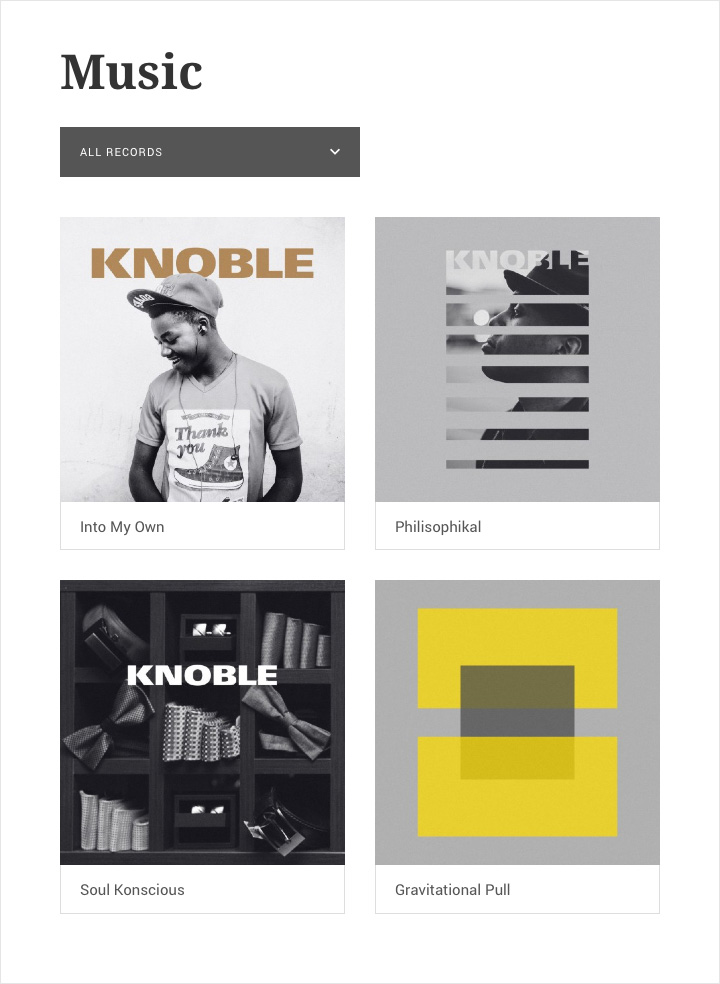 Like the gig archive, a custom menu can be created to link to separate album and single archives, or to add external links.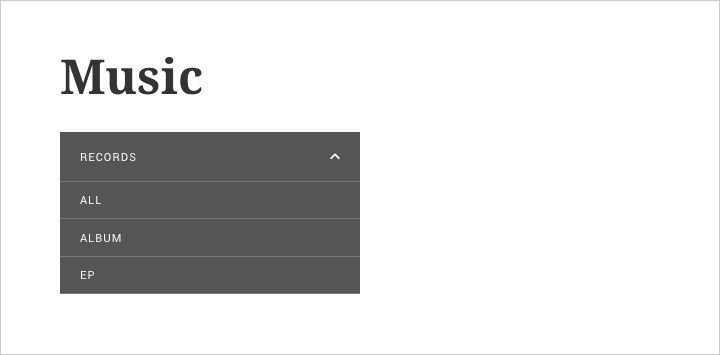 Single Records and Tracks
Single record pages display tracks in a clean and simple tracklist, allowing fans to listen to your music, and give you the option to add links to purchase your music. Each track links to an individual page where you can add lyrics, download options, or additional information about your songs.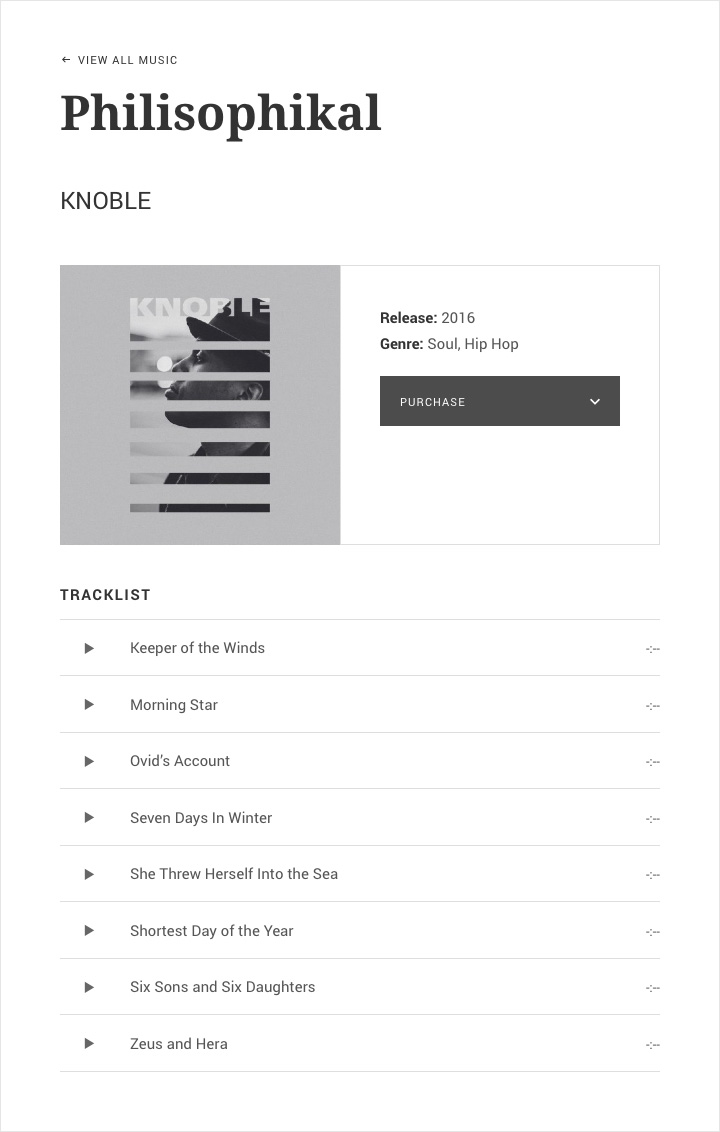 Video Library
Managing and displaying your own video library is a breeze with the AudioTheme plugin. Add your latest YouTube, Vimeo, or other supported video service by simply providing a URL. Marquee will handle the embedding and responsive video support.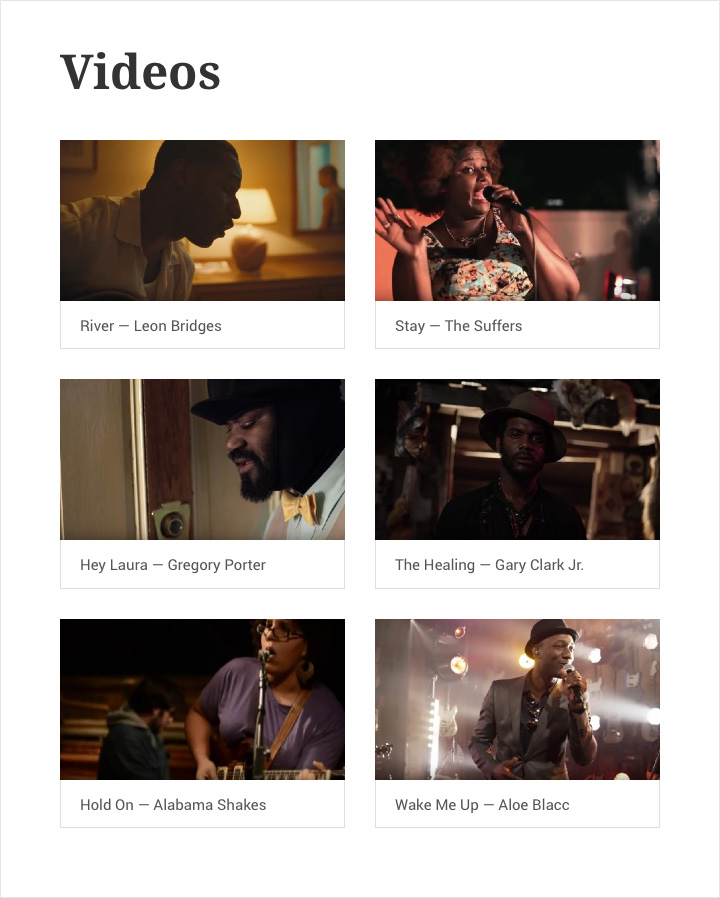 Sharing videos from your own site with individual video pages helps you increase your site traffic and exposure to your music.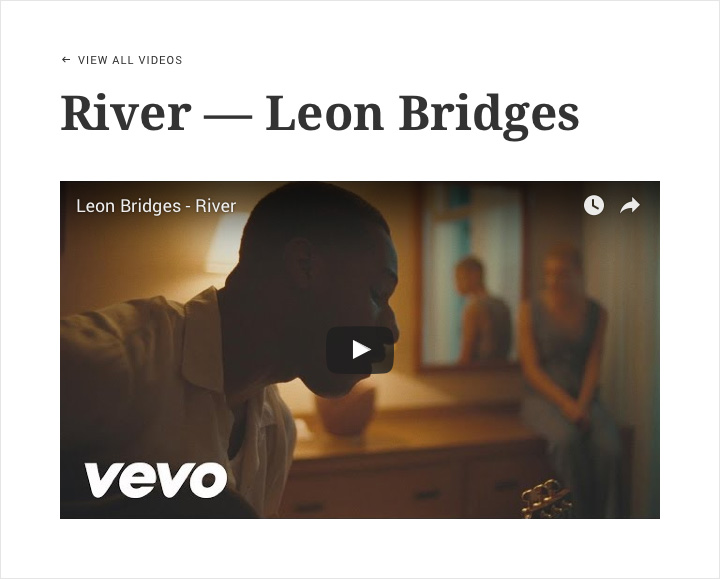 Responsive
Marquee is fully responsive, allowing visitors to access your site on any device, from mobile to desktop.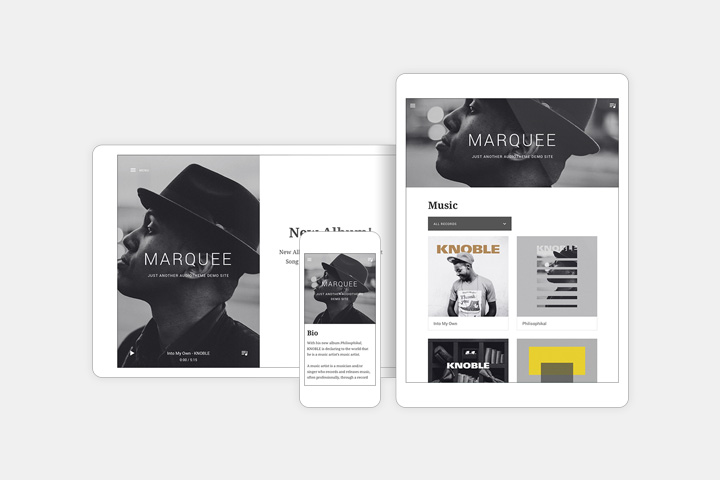 *Seamless audio playback only works with fast page loading turned on and may not work in all browsers or devices.