Inspired by one page themes, Ovation helps you create a well-considered, immersive website that extends beyond just the homepage. Highlights include a front page section layout, media-rich header, and parallax-like scrolling effect.
Make It Your Own
With a media-rich header area, a well-chosen image or video helps you create a visual impact that instantly engages fans.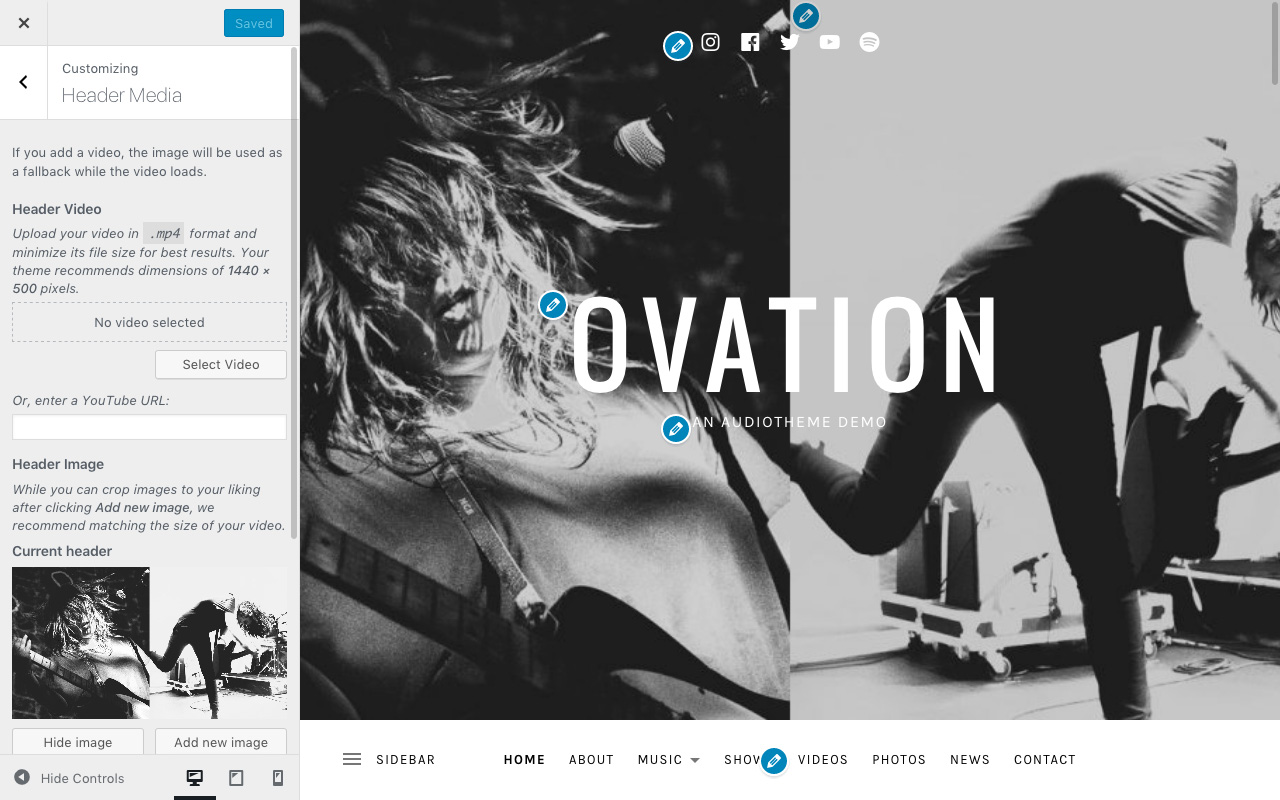 Combined with features to rearrange your header layout, choose dropdown style and sticky navigation preferences, and add a social icon menu, it's easy to make Ovation your own.
Front Page Sections
The content of any page can be used as a section on the homepage, which is great for featuring anything from custom playlists and newsletter subscribe forms to praiseworthy quotes and Instgram feeds. Built-in discography, video, and gig functionality make highlighting recent content super easy as well.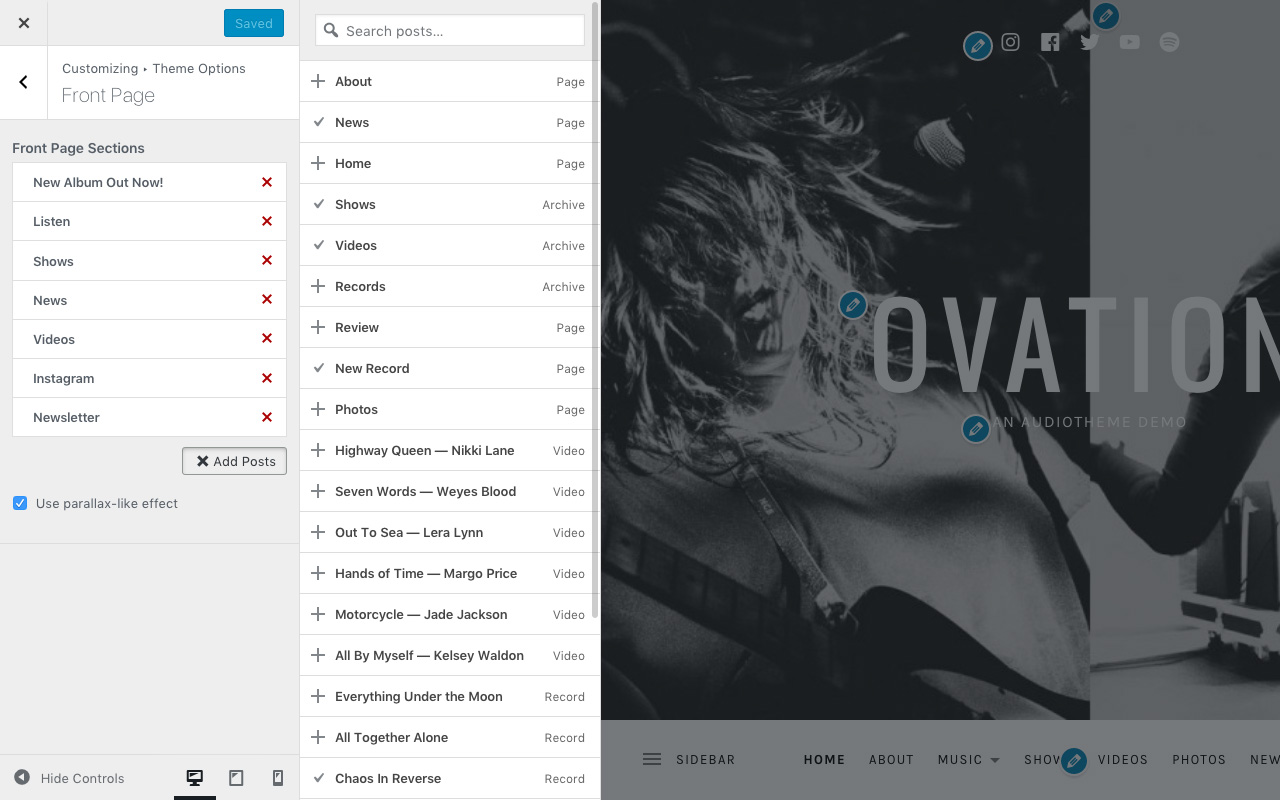 Once sections are created, rearranging only requires a simple drag-and-drop in the customizer.
Parallax-like Scrolling Effect
Adding featured images to various sections on your homepage is a great way to create a visual buffer between content, and gives you the option to create a cool parallax-like scrolling effect.
Custom Fonts
Beautiful fonts create a better browsing and more expressive viewing experience. Ovation empowers you to customize your theme with 30+ hand-picked Google fonts. If you're a Typekit customer, we've got you covered there too.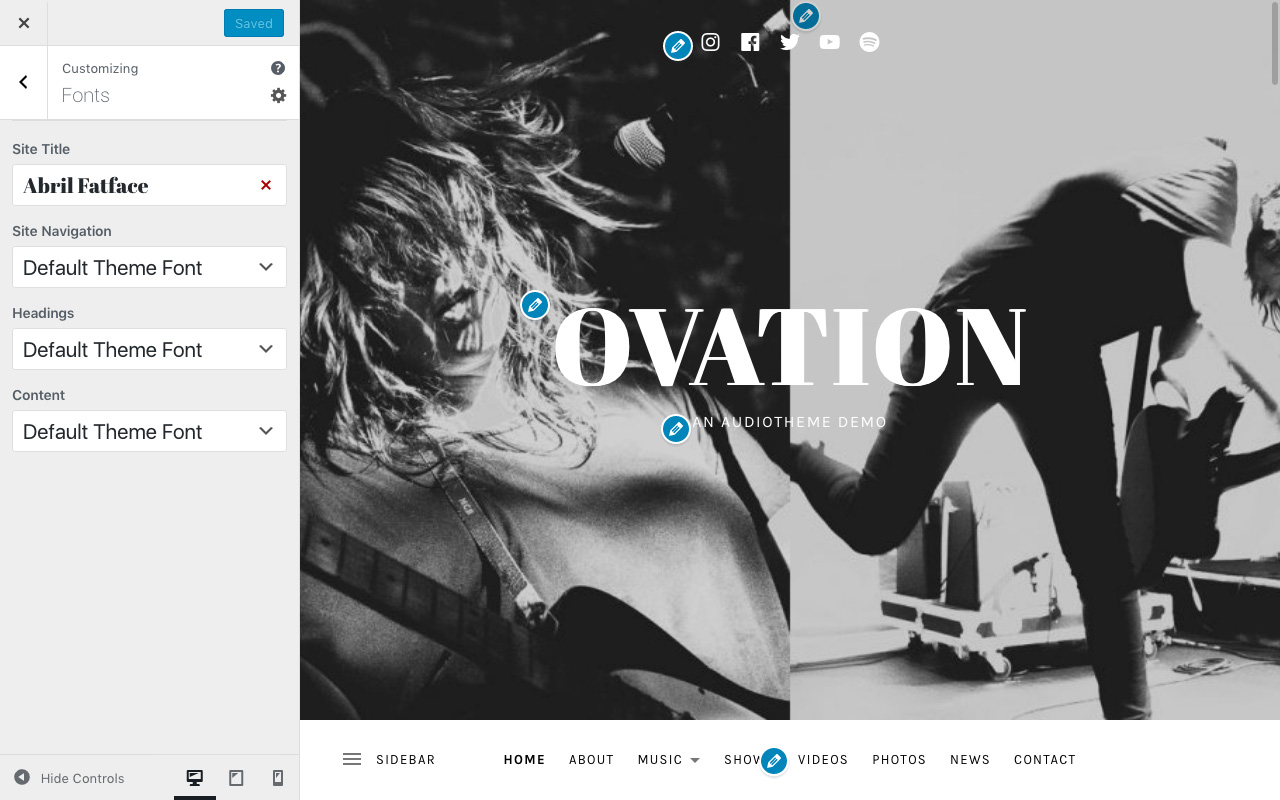 Upcoming Gigs
Display a list of upcoming gigs to let your fans know where you'll be playing. The list automatically updates to keep your next date at the top.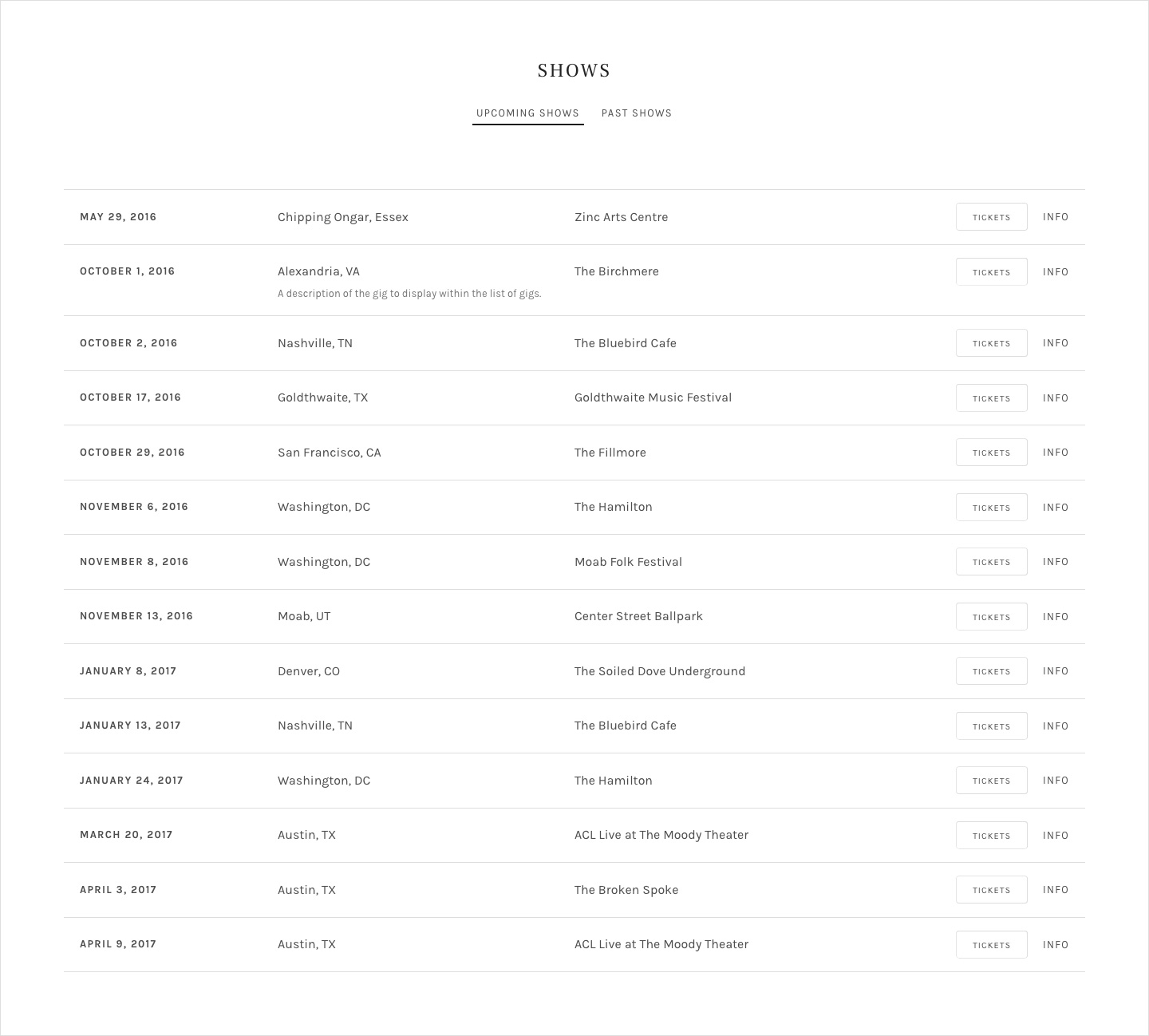 Past Gigs
Display a list of past gigs for reference. Use the custom gig menu location to add links to yearly gig archives.

Gig Details
Each gig has its own page, allowing you or your fans to easily share links on Facebook, Twitter, and other social networks. Individual gig pages display time, date, venue details, ticket information, calendar links, and more.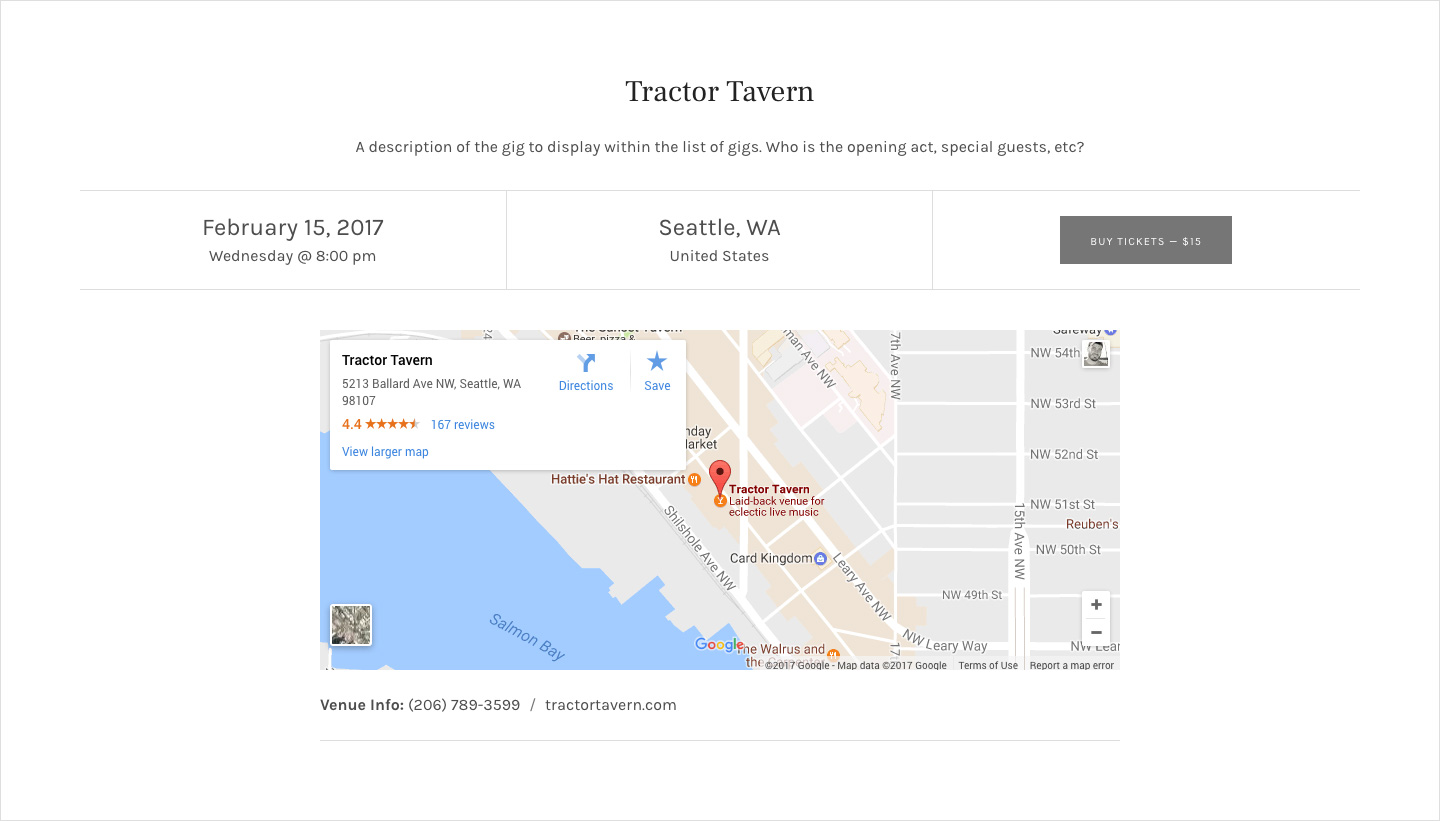 Gig maps are automatically embedded based on the address of the gig venue and link to Google Maps for additional details or directions.
Discography
The music archive presents your albums, singles, and EPs all on one page.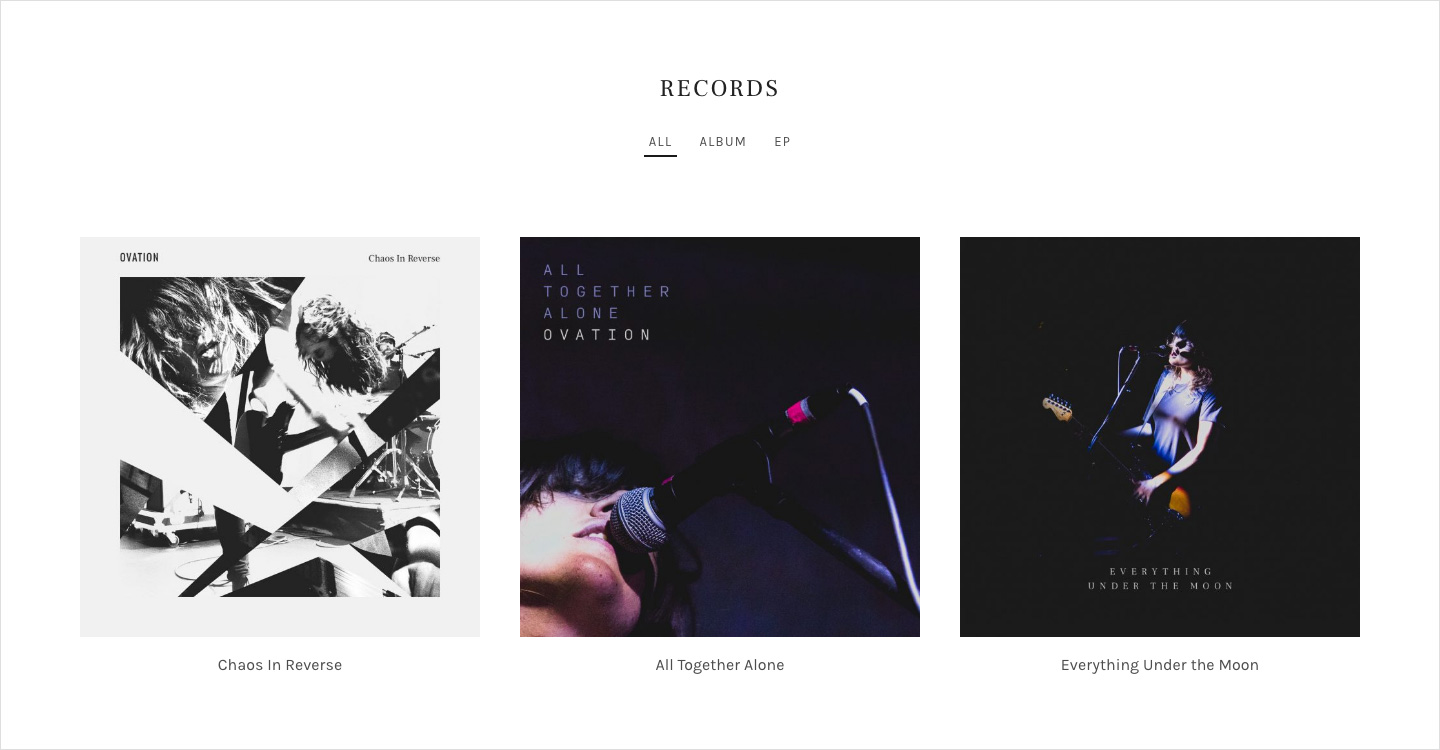 Like the gig archive, a custom menu can be created to organize your music by album, EP, and single, or add external links.

Single Records and Tracks
Single record pages display tracks in a clean and simple tracklist, allowing fans to listen to your music, and give you the option to add links to purchase your music. Each track links to an individual page where you can add lyrics, download options, or additional information about your songs.
Video Library
Managing and displaying your own video library is a breeze with the AudioTheme plugin. Add your latest YouTube, Vimeo, or other supported video service by simply providing a URL. Ovation will handle the embedding and responsive video support.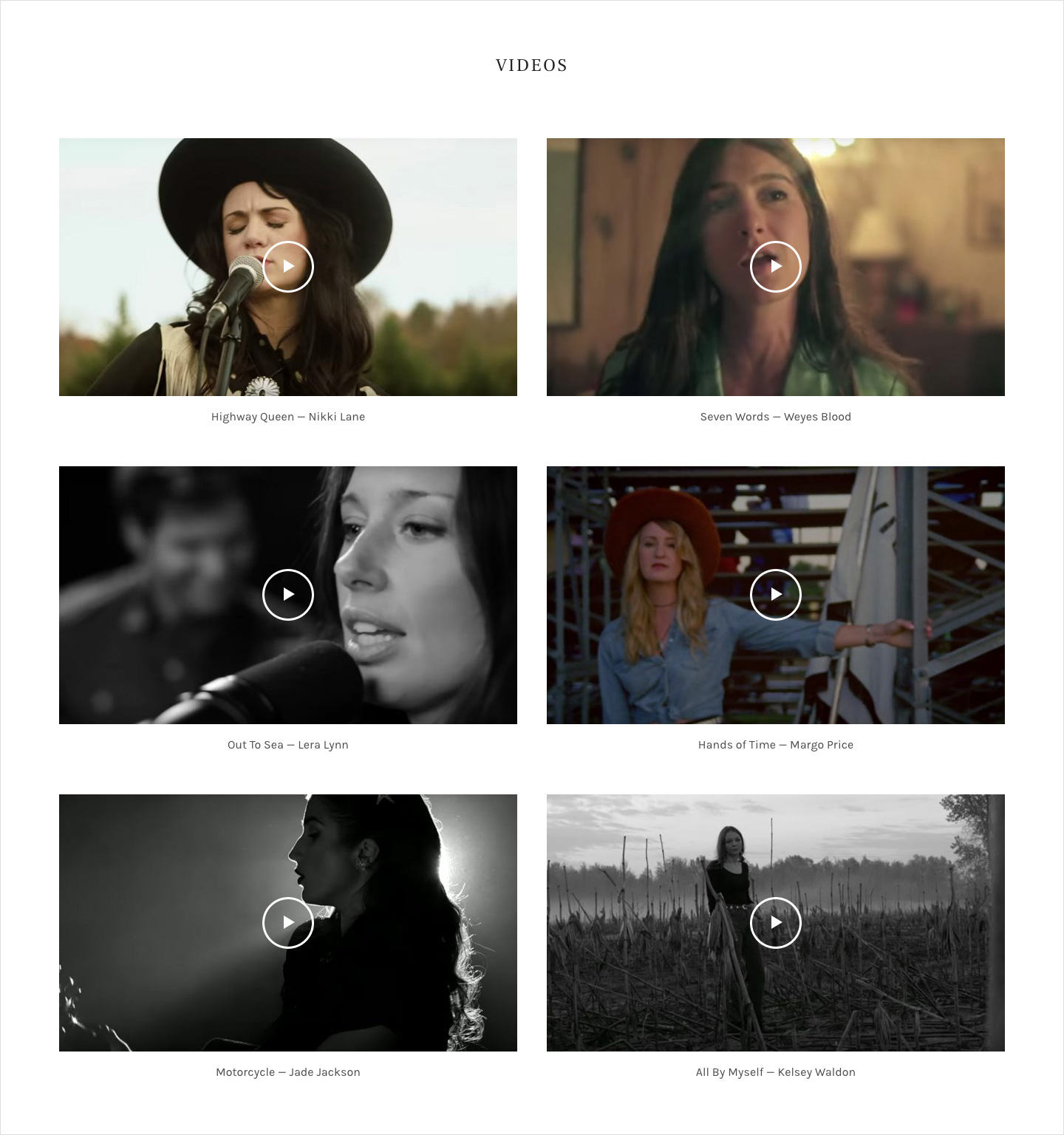 Sharing videos from your own site with individual video pages helps you increase your site traffic and exposure to your music.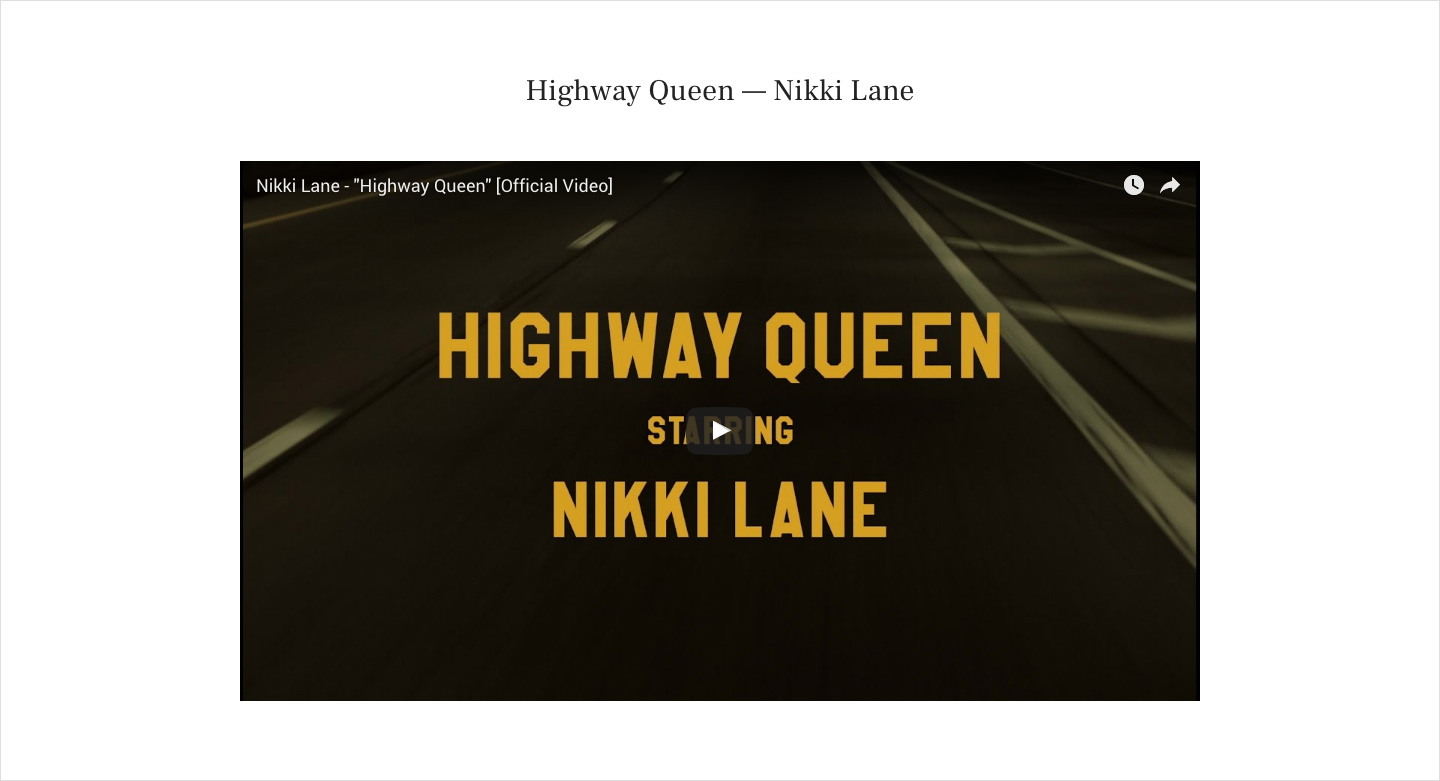 Responsive
Ovation is fully responsive, allowing visitors to access to your site on any device, from mobile to desktop.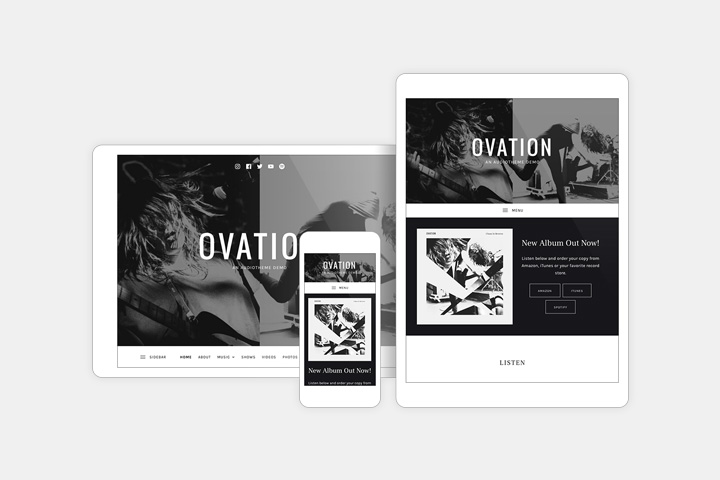 Ovation aslo includes:
Sidebar widget area on pages
AudioTheme custom widgets support
Prominent social icon menu
Archive menus