Tone reverberates through your style, your image, and your attitude. And now, with the Twotone audio theme, you can extend that tone to your website.
Large header images and an attractive site-wide player provide unlimited potential. Express yourself today with Twotone.
Custom Fonts
Beautiful fonts make for a better browsing and more expressive viewing experience. With Twotone, you have the ability to customize your theme with 30+ hand picked Google fonts. If you're a Typekit customer, we've got you covered there too.
Want to try customizing the fonts? Give it shot →
Custom Headers
Twotone is set apart by its large headers, giving you the ability to easily brand your site and create a dynamic presence with minimal effort. Set one image in the Customizer and it'll appear everywhere on your site. You also have the option to set a custom header image for each page or display a random header image on each page load.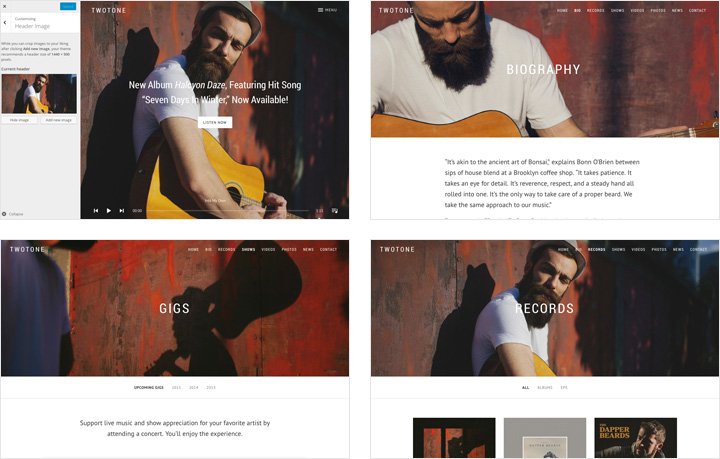 As an alternative, keep things simple and display a solid color for the header instead of an image. Adjusting the Header Text Color lets you customize the color of your titles, navigation, and audio player.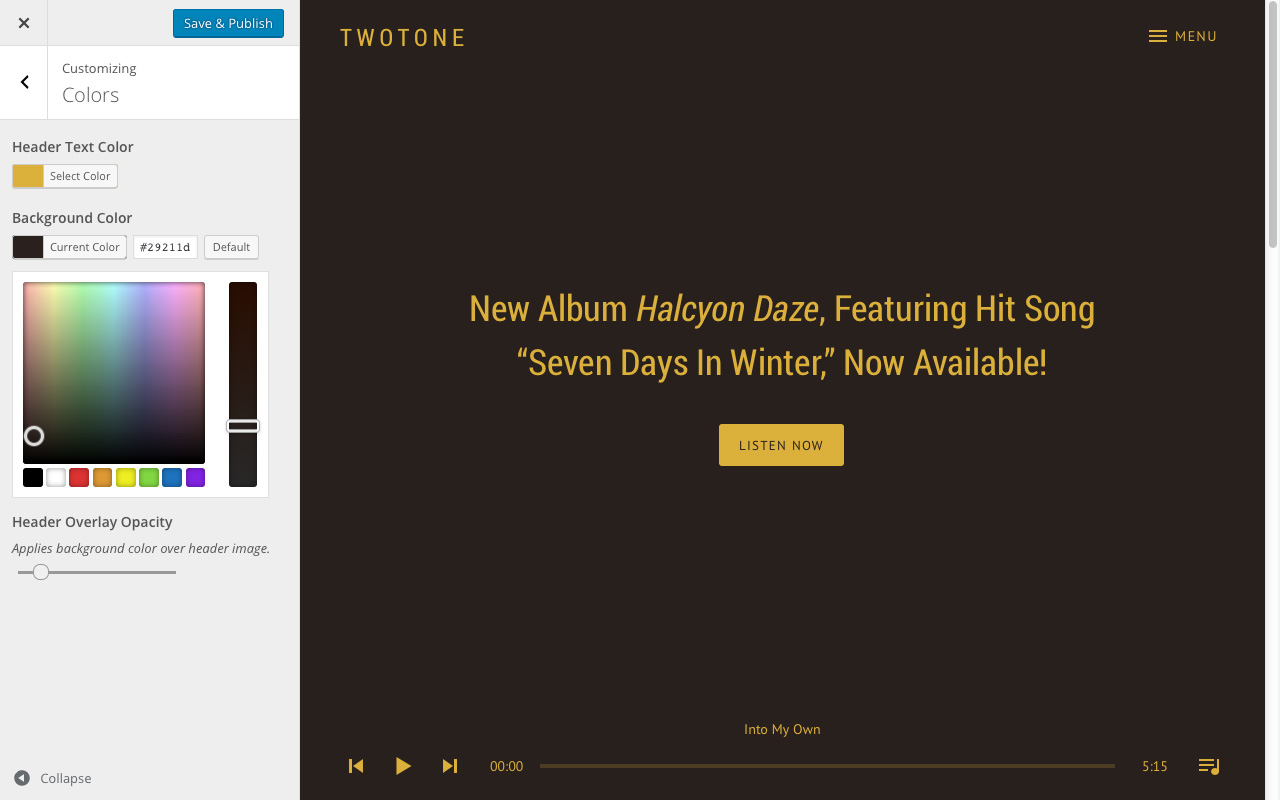 Front Page Template
The front page features a large hero section for adding a call-to-action. The Theme Options panel in the Customizer enables you to set a full-height header that fills the browser window.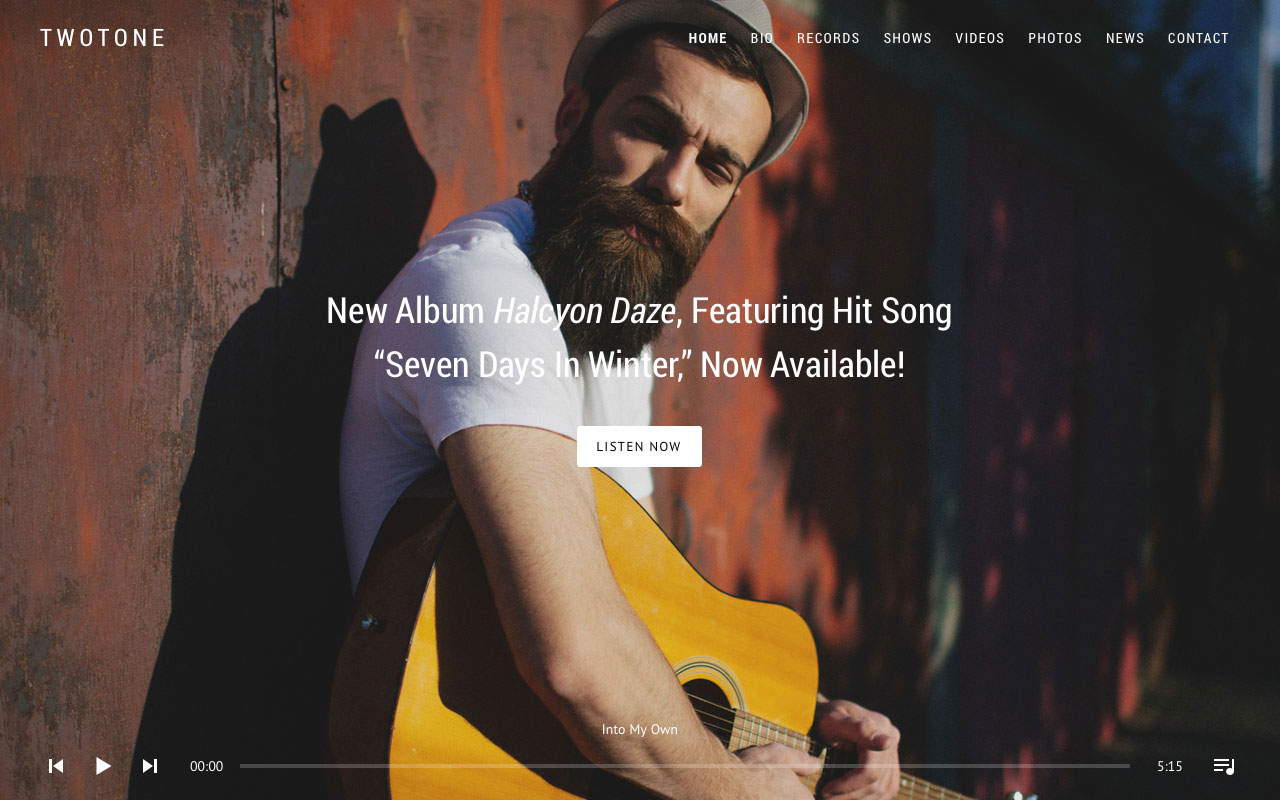 Below the header section is a responsive two-column widget area that allows you to display recent news, upcoming gigs, videos, records, and more.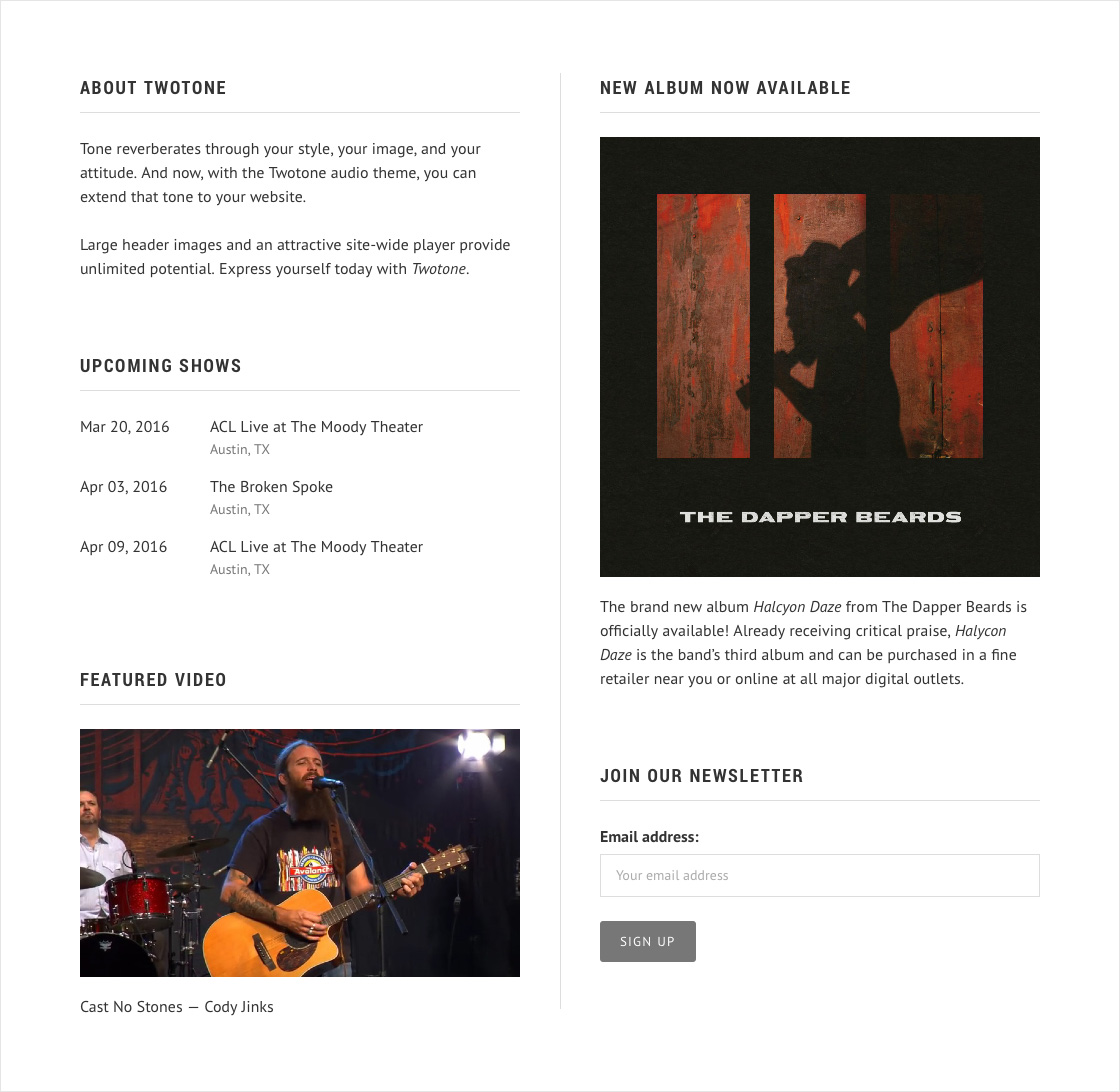 Upcoming Gigs
Let your fans know where you'll be playing by displaying a list of upcoming gigs or shows. The list automatically updates to keep your next date at the top.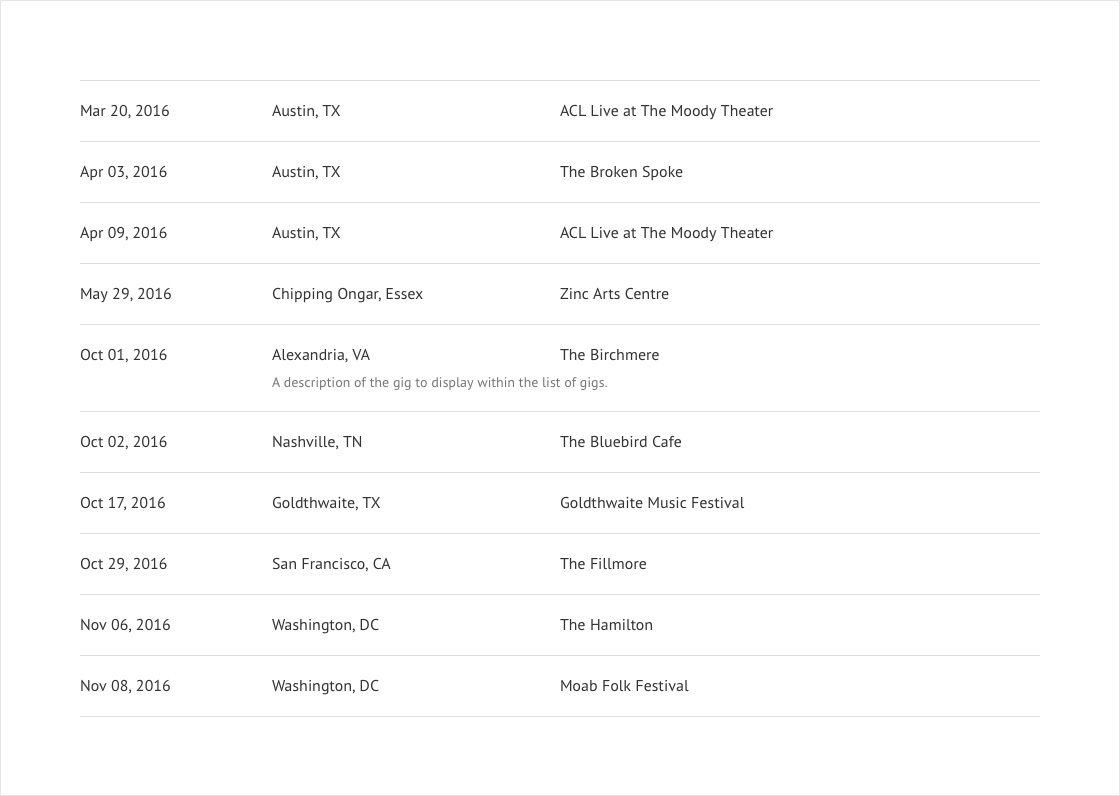 Past Gigs
Like upcoming gigs, you can display a list of past gigs for reference. Use the custom gig menu location to add links to yearly gig archives.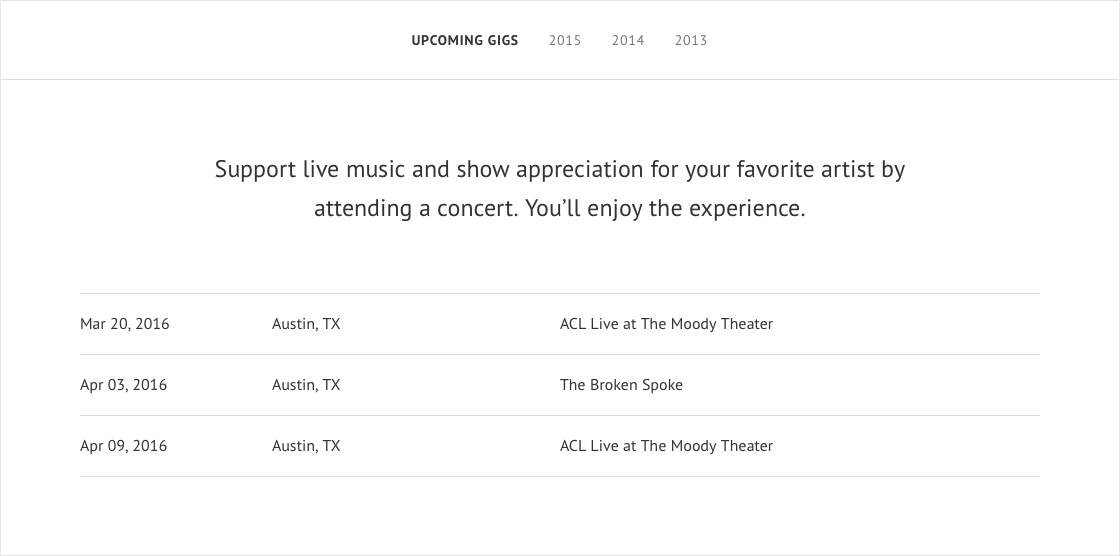 Gig Details
Each gig has its own page, allowing you or your fans to easily share links via Facebook, Twitter, email, or other social networks. Individual gig pages display time, date, venue details, ticket information, calendar links, and more.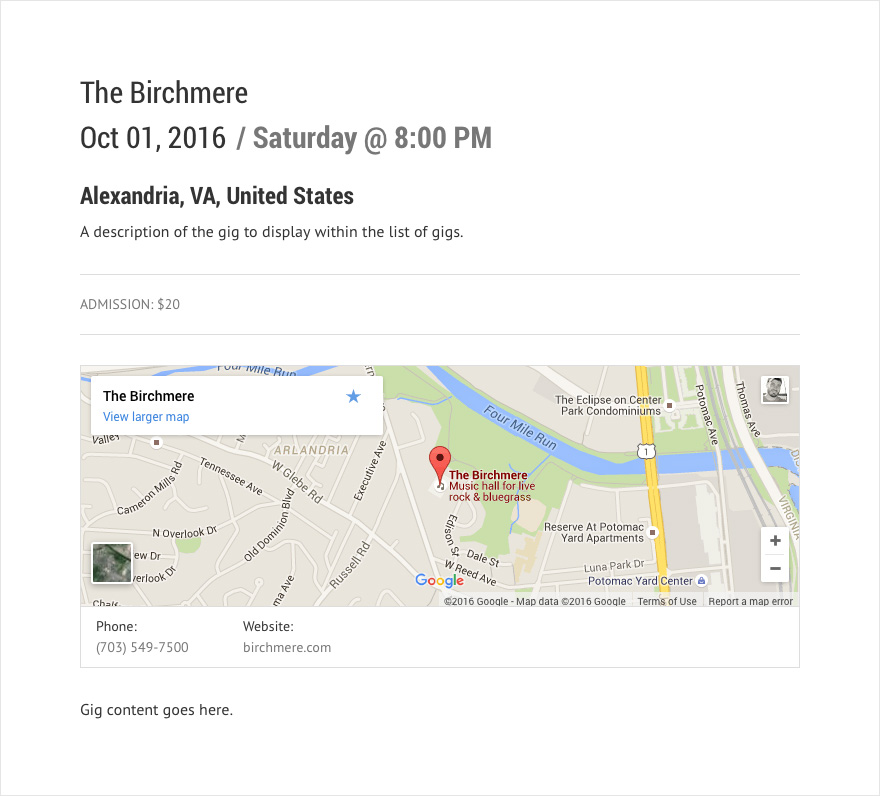 As a bonus, the gig map is automatically embedded based on the address of the gig venue and links to Google Maps for additional details or directions.
Discography
The music archive can showcase your albums, singles, and EP's all on one page.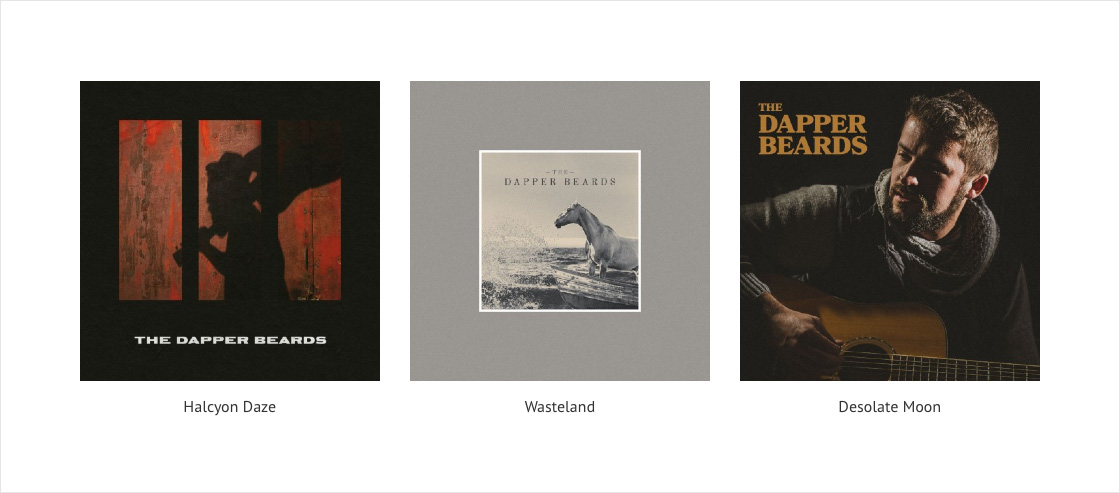 Similar to the gig archive, a custom menu can be used to link to separate album and single archives, or to add external links.
Single Records and Tracks
Single record pages display tracks in a clean and simple tracklist, allowing fans to listen to your music, and give you the option to add links to purchase your music. Each track links to an individual page where you can add lyrics, download options, or additional information about your songs.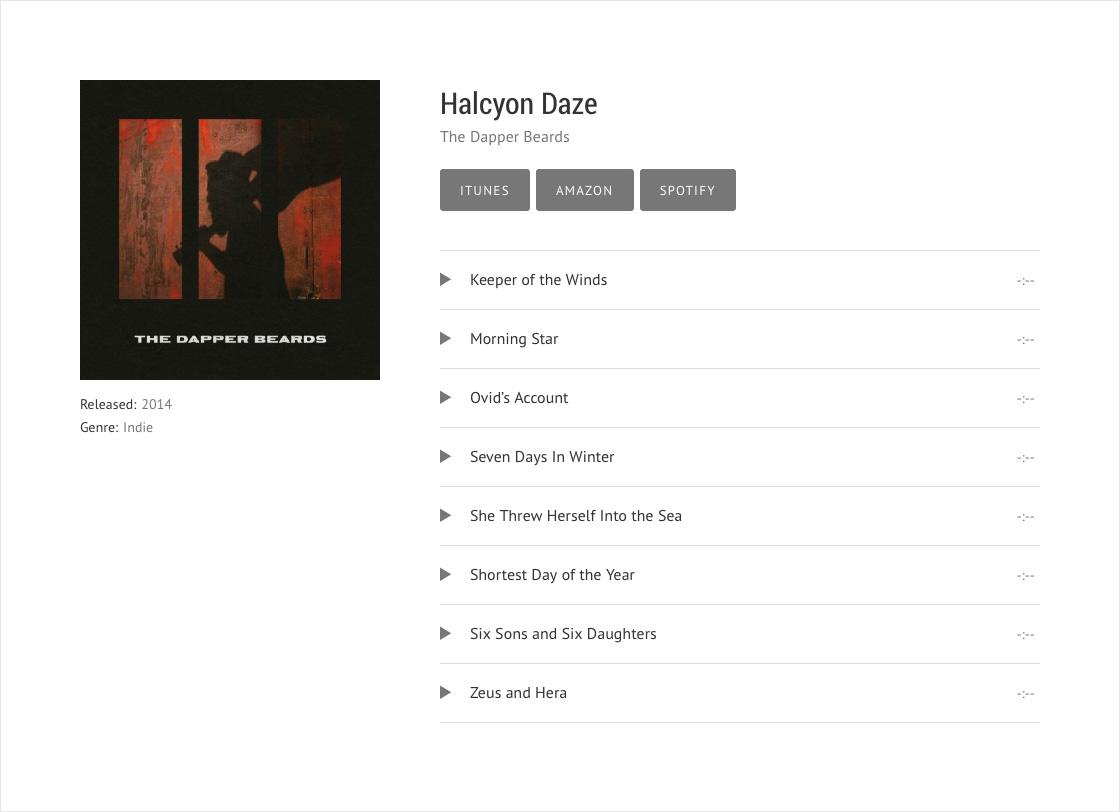 Video Library
Managing and displaying your own video library is a breeze with the AudioTheme plugin. Add your latest YouTube, Vimeo, or other supported video service by simply providing a URL. Twotone will handle the embedding and responsive video support.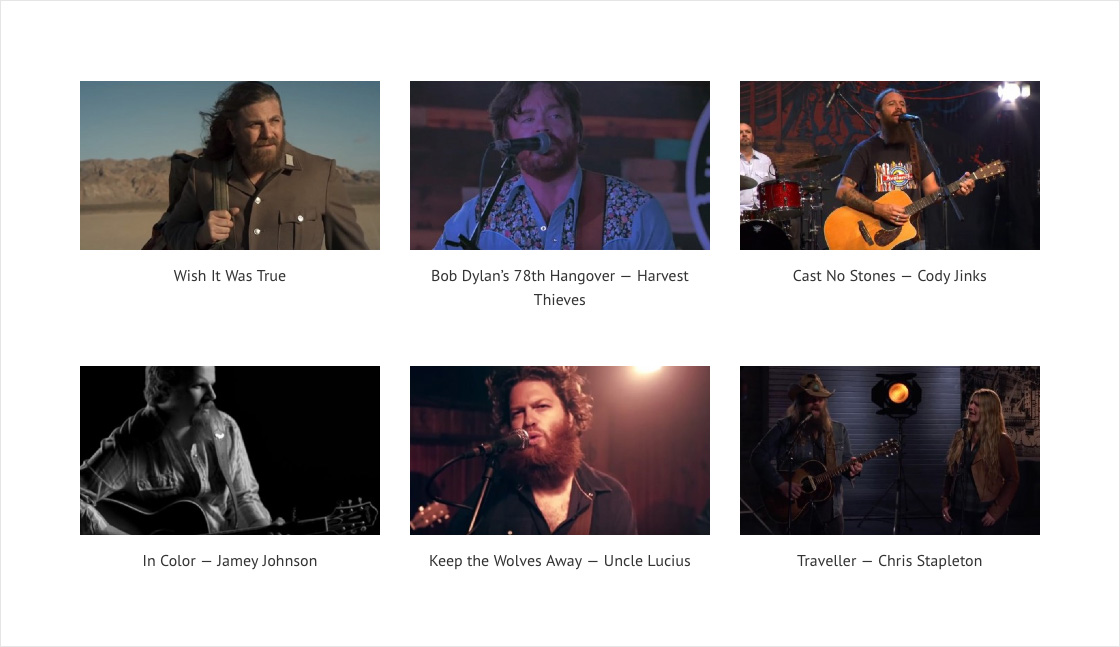 Sharing videos from your own site with individual video pages helps you increase your site traffic and exposure to your music.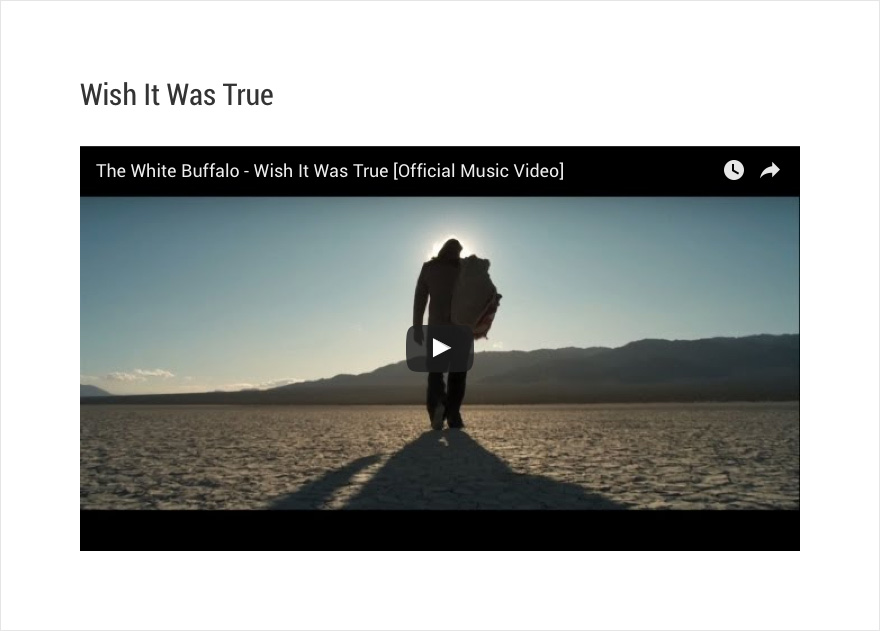 Single Column Archives
Record and Video archives support single columns for faster browsing.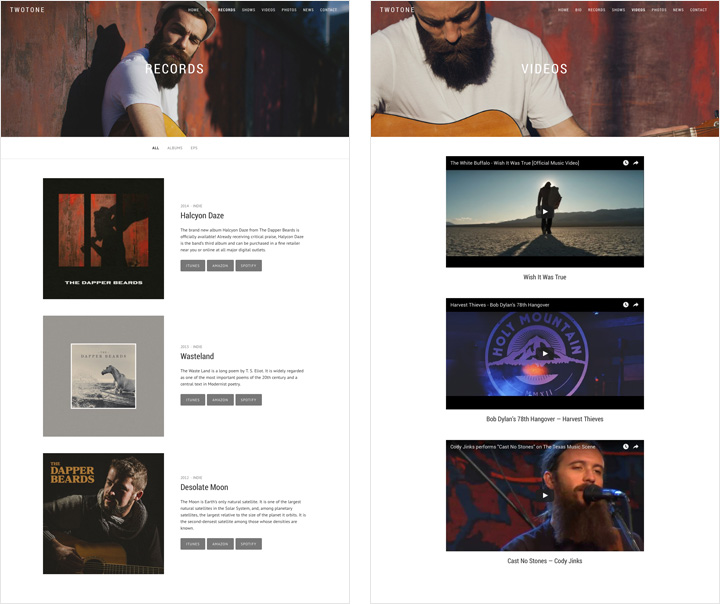 Site-Wide Jams
Highlight an audio player with a custom playlist across your entire site or limit it to the front page. The current track displays by default while the rest of your music is easily accessed with a playlist toggle.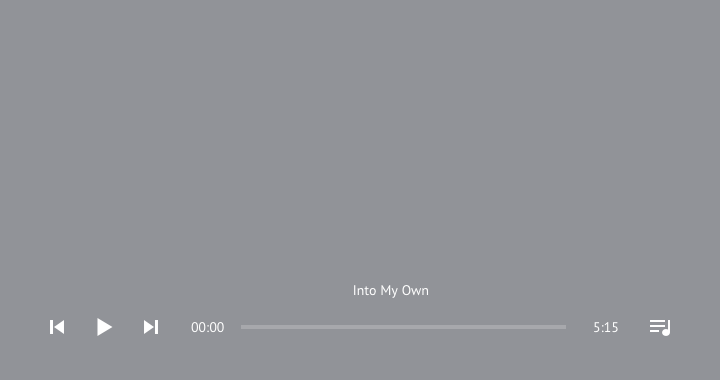 Footer Widgets
Footer widgets appear on all of your pages, allowing you to choose the content you want to highlight.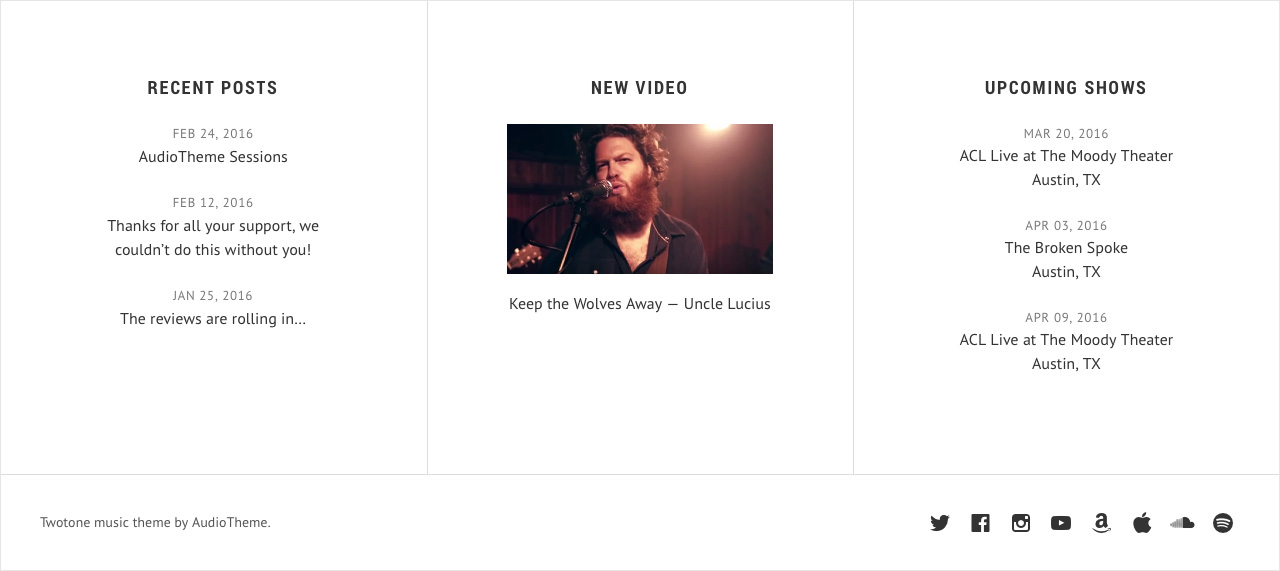 Responsive
Twotone is fully responsive, allowing visitors to access your site on any device, from mobile to desktop.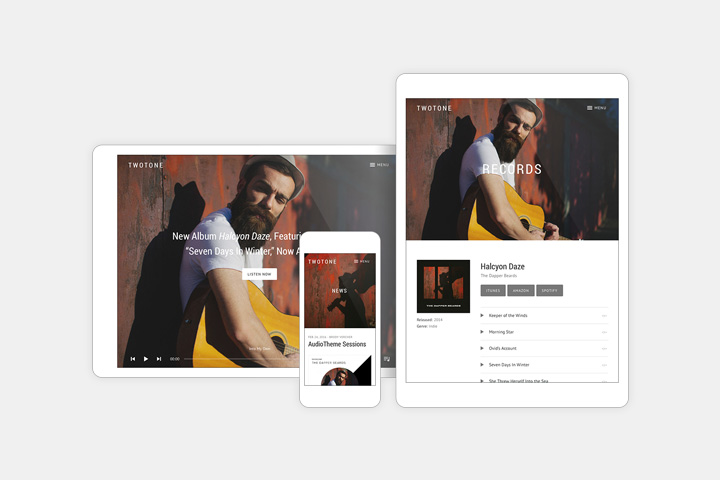 Twotone also includes the following features:
AudioTheme Custom Widgets Support
Footer widgets
Responsive
Social icon menu
Archive menus
Mid-width and full-width page templates