As the COVID-19 crisis continues across the world, people will need to avoid public areas for weeks to come. Unfortunately, this is hitting several industries extremely hard. These are uncertain times for people who rely on large gatherings to make a living. Musicians are no exception and face several challenges. In this post, we're going to cover some ways to keep your music career active during this crisis.
Keep the Connection
For a lot of musicians, live shows are not just about producing revenue. They are also about making connections with fans. When a large part of your personality is dependent upon performing in front of people, isolation can be difficult.
Some of your fans may be your best friends that you're no longer getting a chance to see. As awful as the situation is, we are still very lucky to have the internet. Countless musicians are livestreaming concerts over Facebook, Instagram Live, and other platforms like Twitch. These concerts allow musicians to perform for an audience from the safety of their own home. Livestreams certainly do not provide as much of a connection as playing a live show. But they are better than completely losing the connection you have with your friends, family, and fans.
Livestreaming also allows you to use services like Venmo and Paypal to collect digital tips. Luckily, many people understand how difficult things are for musicians amidst this crisis. I have seen first hand how many folks want to support musicians during this time.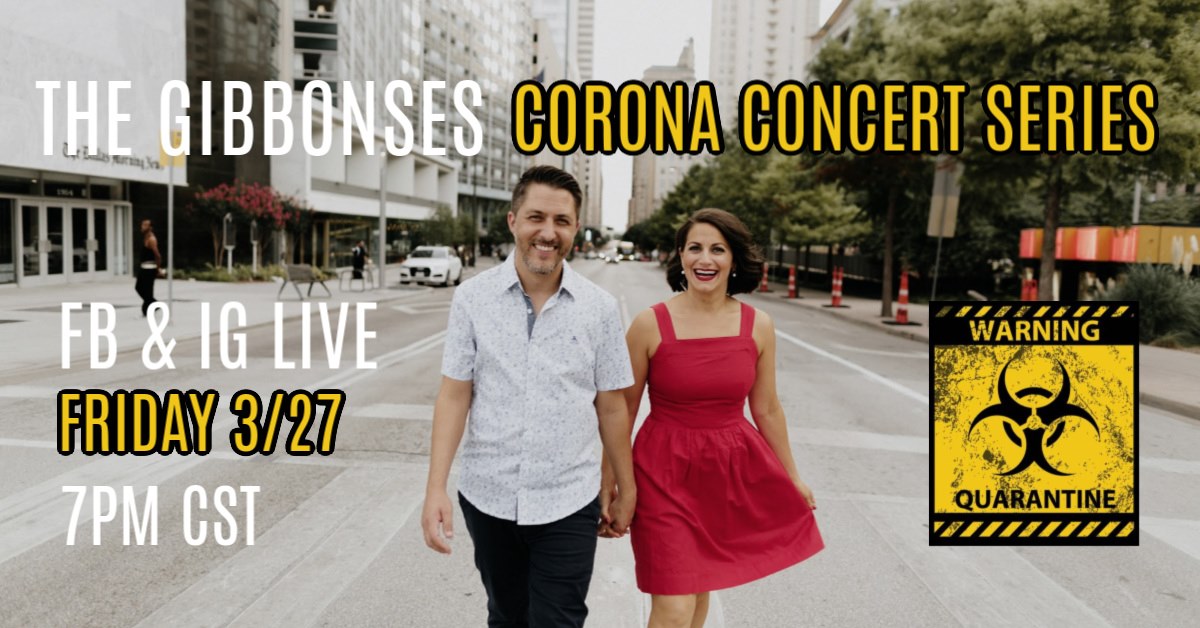 Musicians can also connect with fans over social media through regular posts and videos. Make sure to check in and see how your fans and followers are doing, too. Many of them find themselves in a similar amount of uncertainty and could use some kind words. It's important to remember that we're all facing similar circumstances. We should all be in this together.
Sell Merch Online
If you've always relied on an in person merch booth to sell cds and other items, now is a great time to focus on getting an ecommerce shop up and running. If you're using one of our themes, they all have basic support for WooCommerce built right in. And, Merchato is fully integrated with WooCommerce. Try to get creative with what you're selling. You can even think beyond music. For example, if you also happen to paint, maybe consider offering up a few pieces of artwork in addition to your cds, t-shirts, and posters.
Now is a great time to offer your music for sale if it is something you haven't done before. It seems like many people have a strong desire to help local musicians and would gladly purchase music to do so. If you haven't read our posts on ecommerce and selling digital music, now is a great time.
Use This Time Wisely
With everything changing by the minute, it can be hard to think about the future. But that may be the smartest thing to do right now. You know that you're going to have several weeks at a minimum without shows. It's tempting to sulk and feel sorry for yourself, but the reality is that you need to use this time wisely. When the crisis passes, will you be able to look back and feel like you made the most of it? Below are a few things you can do to improve the future.
Write Songs and Practice
Many of us across the world are hunkering down in our homes. That doesn't leave a lot of daily inspiration to draw from. However, we have an unprecedented amount of time to sit down and focus on writing or bettering our musical abilities. While it may seem pointless to practice if you have no upcoming shows, you'll be better off in the long run. If you're livestreaming shows, you'll want to stay sharp. Now is the perfect time to focus on finally learning to use a looper, or dust off the piano that you've been meaning to start playing again.
Work on Your Online Image and Promotional Materials
So many projects get pushed to the side when we're in the middle of a fully booked schedule. We just don't have time to update our websites, produce content for social media, or record new demo tracks. Maybe you've been meaning to create new posters for your shows, and just haven't found the time. Well, now we have nothing but time. If you've got a list of administrative or business tasks you need to accomplish for your music career, knock them out now. When you get back to booking shows, you'll look and feel more professional and can hit the ground running.
Consider Prospecting for New Opportunities
Try to use this time outside of your regular routine to gain new perspective. You may be able to develop some fresh new ideas for booking more shows or generating other income. It's time to get scrappy. Spend some time researching potential new venues. This moment may not be the best time to reach out to bar owners who are also feeling this crisis. But, having a list ready to go when the time is right will save you a few steps in the future. Maybe you can focus on other ways to generate income for yourself during this time. Can you offer online video lessons? Can you organize a fundraiser? Do you have any other talents you can tap into? Can you team up with other musicians to create a livestream festival?
Music Has the Power to Heal
If you're a musician who relies on their music to produce an income, right now is a very scary time. The beauty of music though, is that can provide an outlet and a calming presence in even the most uncertain times. We should all keep that in mind. We've seen the videos of folks singing from their balconies across the world. That is what hope looks like. We all should realize that music gives us the chance to bond with others. It gives us the chance to spread feelings of hope and reassure us that everything will work out in the end.